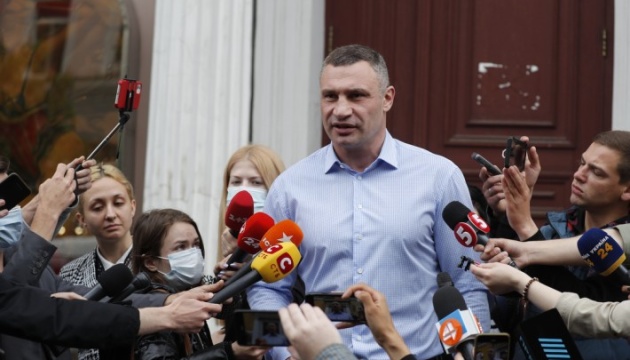 Klitschko says not going to run for Ukraine president
Kyiv Mayor Vitali Klitschko has said he has never announced his intention to participate in Ukraine's presidential election.
Klitschko said this in an interview with RBC-Ukraine, Ukrinform reports.
"Firstly, about the presidential election – it's all talk. Secondly, I've never voiced such intentions. Media outlets, by asking such questions, automatically inspire nervousness in people who monitor and analyze as to who could potentially participate in the next presidential election," Klitschko said when asked if he was running for president.
Klitschko said that he "has a huge number of tasks in the city of Kyiv today."
He also noted that his party – UDAR - plans to participate in the next parliamentary elections to be held in 2023.
"I am confident that our political force - the UDAR party - will run in the next parliamentary elections," Klitschko said.
"We are currently developing our branches, regional organizations in Ukraine. And I am sure that the presence of our deputies in the Verkhovna Rada is a tool for influencing political processes and changes in Ukraine," Klitschko said.
At the same time, the President's Office said that parliamentary elections could be held after presidential elections, i.e. in the fall of 2024. When asked if Klitschko would participate in the presidential election in the spring of 2024 in this case, he replied: "There is a good saying: if you want to make God laugh, tell him about your plans. Let's wait and see. It doesn't make sense to promise something to someone, to tell about your plans. [...] If need be, I don't rule it out. But, again, I don't have such plans today. And I have never voiced them."
op