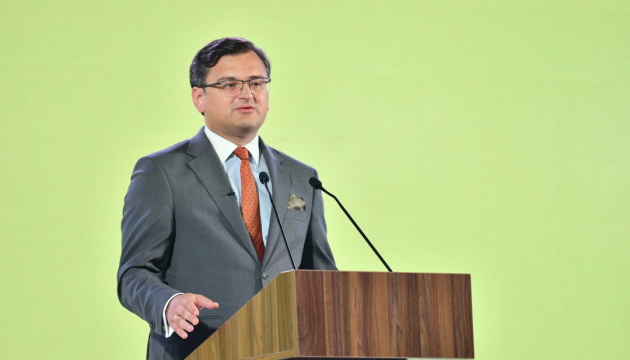 Ukraine hopes to see U.S. aid increase to $1B - Kuleba
Ukraine is actively working to ensure that U.S. financial assistance to the country in the coming years reaches $1 billion.
That's according to Foreign Minister Dmitry Kuleba who spoke at a virtual briefing in New York, aired on his Facebook page, Ukrinform reports.
"My position is very simple, and I have already started discussing it with the U.S. Congress and administration. I believe that the level of financial support for Ukraine on the part of the United States should reach $1 billion, and it should happen in the coming years. There are all the political and security preconditions to this end, and there are many forces in Congress that already support the initiative," Kuleba said.
He noted that this "will not happen now," but Ukraine will actively work to make it happen in the coming years.
Kuleba stressed that a significant part of the amount should be allocated for the security sector. According to the top diplomat, the "club of states" that receive $1 billion and over in aid from the United States is a "club of the chosen ones – it's better than any generalized status," and Ukraine will strive to achieve this.
The head of Ukrainian diplomacy also said that the issue of purchasing or obtaining technology to strengthen Ukraine's air and missile defenses is a top priority in the country's dialogue with the United States.
"This is all realistic ... By the way, look at how nervously Russia reacts to the process, to our cooperation, because you should understand that they want us to be weak, while we strive to be strong. Therefore, we will work with the United States and other powers to strengthen Ukraine's defense capabilities," the minister concluded.
As reported earlier, a U.S. House committee approved a security aid package to Ukraine for 2022 in the amount of $300 million.
im