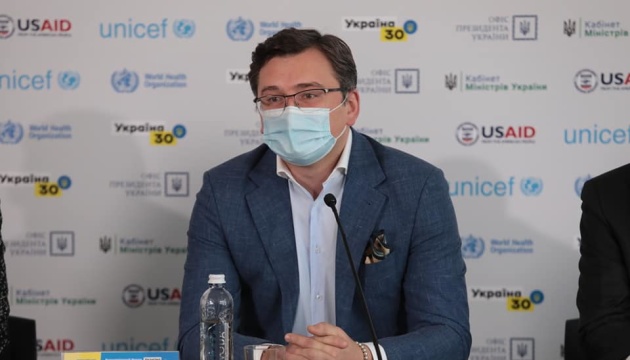 Ukraine to confront UN leadership for ignoring Crimea Platform summit – Kuleba
Ukraine will be talking to the UN leadership about the latter ignoring the Crimea Platform inaugural summit that took place on August 23.
That's according to Foreign Minister Dmytro Kuleba who spoke at an online briefing on Thursday, an Ukrinform correspondent reports.
The top diplomat noted the UN's disregard for the summit, saying it was seen as an issue in the context of Ukraine's participation in the organization.
"This happened entirely for political reasons and we'll talk to the leadership of the organization about the inadmissibility of such an attitude because the UN's key task is to maintain peace and security," Kuleba said.
He noted that Ukraine had seen the participation in the Crimea Platform summit by such organizations as the Council of Europe, NATO, and GUAM, while the UN chose to deliberately ignore the event.
"It tells us of the current state of affairs in the organization, as well as of the understanding of their global role and mission. I can openly, diplomatically say that this is a misunderstanding we will address because we need to protect the principles, not interests of individual states violating international law," said the head of Ukrainian diplomacy.
As Ukrinform reported, the 76th session of the United Nations General Assembly (UNGA) opened in New York on September 14.
The inaugural summit of the Crimea Platform took place in Kyiv on August 23 with the participation of 46 foreign delegations.
im