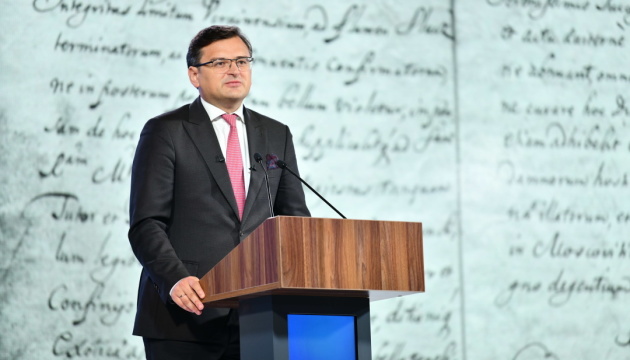 Crimea Platform summit takes Crimea out of shadow – Kuleba
The Crimea Platform summit has allowed to put the issue of Crimea back on the international agenda, according to Minister of Foreign Affairs of Ukraine Dmytro Kuleba.
He said this in an interview with POLITICO, Ukrinform reports.
Kuleba proclaimed the summit a success, arguing it put the issue of Crimea back on the international agenda. "We took Crimea out of the shadow," he said.
The minister also noted that the European Union should include the Crimea Platform in its webinars and textbooks as an example of what can be achieved with solidarity of hope.
At the same time, Kuleba acknowledged some disappointment that some high-ranking officials, especially German Chancellor Angela Merkel and French President Emmanuel Macron, did not take part in the event.
"It would have been a brilliant endpoint of her [Merkel's] years of involvement in Ukraine," he noted.
As Ukrinform reported, the Crimea Platform summit was held in Kyiv on August 23. Its participants adopted a joint declaration reaffirming support for Ukraine's territorial integrity, condemning the temporary occupation of Crimea, the militarization of the peninsula, human rights violations and restrictions on freedom of navigation in the region, and calling on the Russian Federation to engage constructively in the Platform's activities.
On August 22, German Chancellor Angela Merkel made a visit to Ukraine.
ish