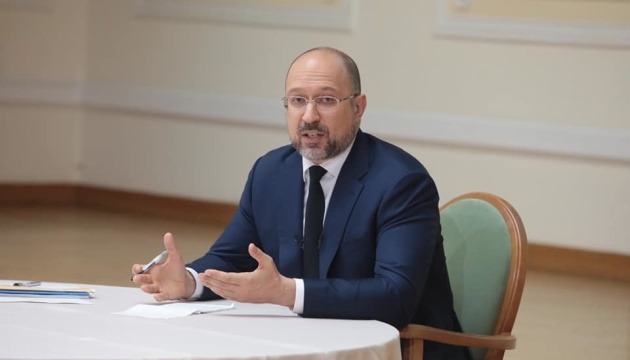 Shmyhal on possible reshuffles: I have no complaints against Cabinet yet
Prime Minister Denys Shmyhal says he has no complaints against the ministries that would require personnel reshuffles and the Government continues to work.
"Well, we'll see... Autumn begins, [political] season starts. I have no complaints against the Cabinet now," Shmyhal said at a press conference.
As he noted, the Government is technocratic and that ministers spend "a lot of time in the workplace, not on talk shows."
"The Government is working, and then we'll see ... There may be mistakes, and they need to be corrected ... I have no complaints to talk about something now," Shmyhal said.
The Head of Government stressed that he would like the Cabinet to work perfectly, but only those who do nothing make no mistakes.
As reported, Speaker of the Verkhovna Rada Dmytro Razumkov supposed that some reshuffles could take place in the Cabinet of Ministers in autumn. Similar statements were also made by the leadership of the Servant of the People parliamentary faction.
David Arakhamiya had previously announced "three or four" personnel changes in the Government but declined to reveal specific names.
ol