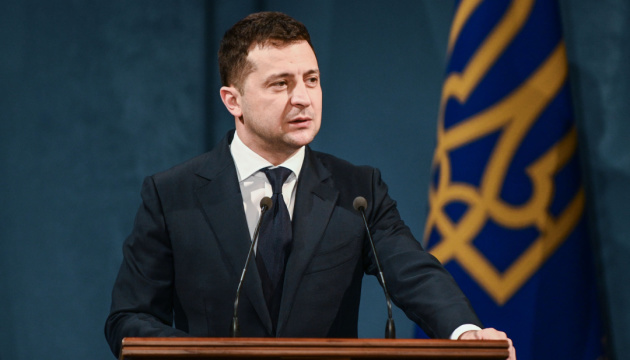 Zelensky vows not to allow blocking of judicial reform in Ukraine
Ukrainian President Volodymyr Zelensky has promised to prevent judicial reform in Ukraine from being blocked and to immediately assess and repulse any illegal actions in this matter, according to a statement published on the website of the head of state.
"I will not allow the blocking of the most important reform in the country, which I promised to Ukrainians and which I initiated. Any illegal action aimed at blocking judicial reform will be immediately assessed and repulsed. I will not allow judges who hinder the reform and cleanup of the judiciary to deprive Ukrainians of their right to justice. And judges who want to work in a transparent system must have full support," Zelensky said.
Among other things, the head of state thanked international organizations that provide assistance to Ukraine in the field of judicial reform and anti-corruption and which last week delegated their experts to a commission that will select members of the High Qualification Commission of Judges and the Ethics Council.
At the same time, the President's Office said that on Thursday, September 16, a working meeting will be held with the participation of heads of judicial authorities, including the heads of the Council of Judges, the Supreme Court, representatives of parliament, and G7 ambassadors.
Photo credit: President's Office