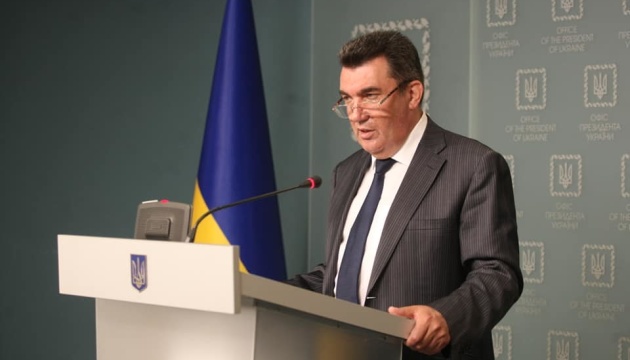 NSDC secretary names Ukraine authorities' key task
Secretary of the National Security and Defense Council, Oleksiy Danilov, believes the oligarchic system built in Ukraine threatens state development and people's existence.
The statement came as Danilov was addressing the YES Brainstorming Forum in Kyiv, an Ukrinform correspondent reports.
"First of all, I'd like to say that the oligarchic clan system, which is built in our country, is very dangerous for our existence. It appeared a rather long time ago, not yesterday. For the first time in 1998, plenty of money came into the Verkhovna Rada from the oligarchs, as we would refer to them nowadays. And from that period, began a very difficult time for our country's development," Danilov said.
He also said that the oligarchy in Ukraine is built on simple principles. "These are the three legs on which they stand: oligarchs, monopoly, and corruption," said the NSDC secretary.
He opined that, if Ukrainian authorities fail to break this triangle, there will be no opportunity for Ukraine to develop. "What we see today in Donetsk, Luhansk regions and in Crimea are the consequences of the oligarchic model of our country's development. This is a very, very dangerous thing," the security official stressed. At the same time, Danilov noted that destroying the oligarchic system is currently the Ukrainian government's No. 1 task.
As Ukrinform reported earlier, on July 1, the Verkhovna Rada passed at first reading a bill, tabled by President Volodymyr Zelensky, "On Prevention of Threats to National Security Related to Excessive Influence of Persons Who Have Significant Economic or Political Weight in Public Life (Oligarchs)" (No.5999).
The draft law establishes criteria to classify persons as oligarchs and creates the relevant register.
im