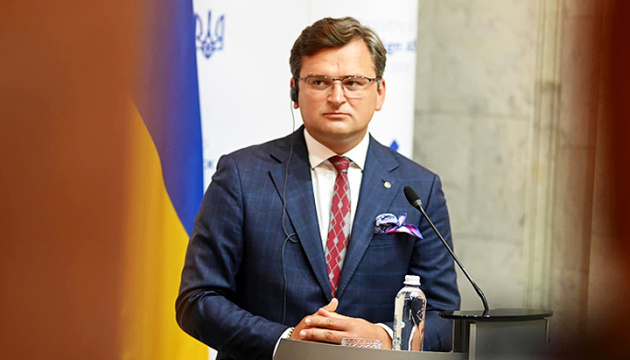 Ukraine monitoring "very closely" Zapad 2021 exercise – Kuleba
The scenarios that are being worked out at the Russian-Belarusian strategic exercises Zapad 2021 carry serious risks to Ukraine, so the government is monitoring them "very closely."
That's according to Foreign Minister Dmytro Kuleba who spoke at Savik Shuster's Freedom of Speech panel show on Friday, September 10, an Ukrinform correspondent reports.
"As for the Zapad 2021 exercises, we must monitor them very closely. And this is exactly what our military and diplomats are doing because the scenarios that are being worked out there carry very serious risks," the minister said.
He stressed that in the event of the Russian takeover of Belarus, another thousand kilometers will emerge as a source of threat to the sovereignty and territorial integrity of Ukraine.
The top diplomat also predicted that the implementation of all joint programs between Belarus and Russia will take more than a year.
"Even the agreements that have been reached so far, as we've calculated, I believe will take two years to harmonize legislation and five years to deploy the implementation of all these joint programs," Kuleba said.
As Ukrinform reported earlier, on September 10, Russian and Belarusian military launched a practical stage of the joint strategic exercise Zapad (West) 2021.
im