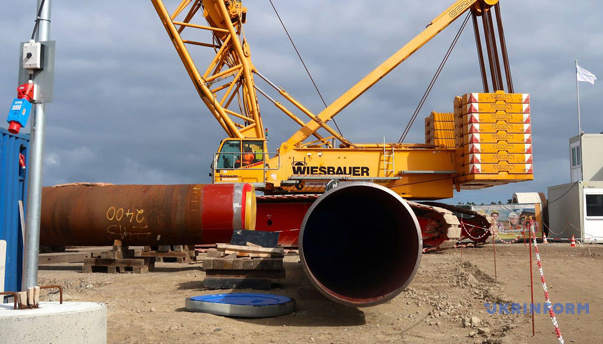 U.S. reiterates opposition to Russia's Nord Stream 2 – State Dept
The United States continues to consider the Nord Stream 2 gas pipeline project the Kremlin's influence tool undermining European energy security, and stands against allowing the pipe to launch operations.
That's according to a U.S. State Department principal deputy spokesperson Jalina Porter who held a telephonic press briefing on Friday, September 10, Ukrinform's own correspondent reports.
Porter, reiterated Washington's position that Nord Stream 2 is a "bad deal" for Europe and that the U.S. would "continue to oppose this pipeline as a Russian geopolitical project."
The pipe undermines energy security of the major part of the Euro-Atlantic community, she added.
As Ukrinform reported earlier, on September 10, Russia's Gazprom chief Alexei Miller announced the completion of the Nord Stream 2 gas pipeline construction. The pipe is set to deliver Russian gas to Europe bypassing Ukraine.
In July, Germany and the United States reached an agreement regarding Nord Stream 2, according to which the United States would not oppose the completion of the pipe, while Germany undertook to impose sanctions on Russia if Moscow went for another round of aggression against Ukraine, as well as to assist Ukraine in energy transformation efforts.
In August, Nord Stream AG, the construction operator of Nord Stream 2, lost a case in a German court to exempt the pipeline from the requirements of the EU gas directive.
im