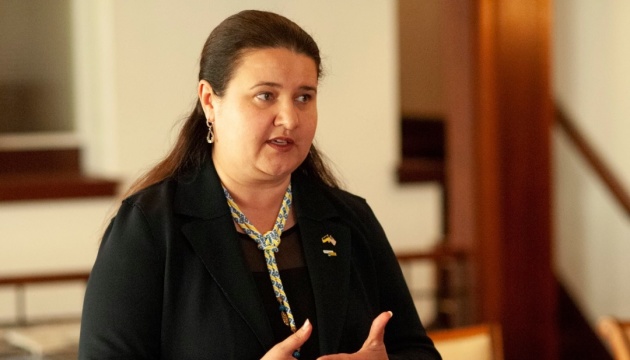 Markarova explains why Ukraine needs no MNNA status
Ukraine's Ambassador to the United States Oksana Markarova has elaborated on why Ukraine does not need to be designated by the U.S. government as a Major non-NATO Ally.
She took to Facebook to dwell on her point, Ukrinform reports.
According to Markarova, such status is provided to countries that have no plans or capacities to join the Alliance.
"MNNA is a status for countries that do not plan / cannot join NATO for political or geographical reasons. This is definitely not about us," the ambassador wrote.
The diplomat's statement comes amid the initiative by 153 Ukrainian legislators to consider an appeal to the U.S. Congress on providing such status to Ukraine.
Markarova reminded that Ukraine is already NATO's Enhanced Opportunities Partner, which has opened up great opportunities for both pursuing enhanced cooperation with the Alliance and improving Ukraine's interoperability and capacity building.
"Not only is the United States our strategic partner that actively helps us build our capabilities and provides funds and weapons, including lethal aid, it has also just signed during President Zelensky's visit a very strong Framework Agreement between the Ukrainian Defense Ministry and the Pentagon on the Strategic Foundations of Defense Partnership, which is the start for our defense partnership to reach a new level, opening the door to specific major projects on which the Ministry of Defense and the Ministry of Foreign Affairs have already begun working. And it's precisely the type of bilateral agreements that mark strategic partnerships with the United States – both of NATO Allies and other countries," Markarova said.
As Ukrinform reported earlier, Verkhovna Rada Chairman Dmytro Razumkov is convening on September 8 an extraordinary parliament sitting to consider a draft resolution to address U.S. lawmakers on granting Ukraine the MNNA status.