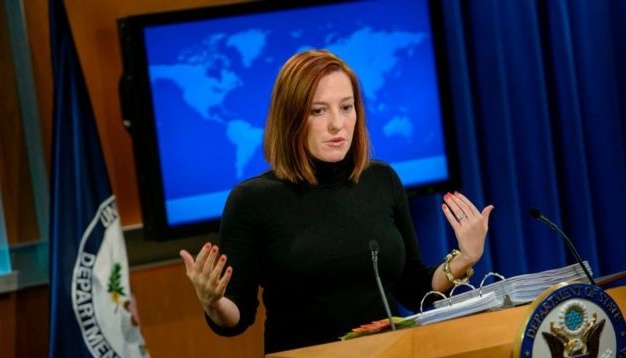 White House elaborates on U.S. position on Ukraine's accession to NATO
The United States supports Ukraine's aspirations to join NATO, but the country needs reforms.
That's according to White House Press Secretary Jennifer Psaki who spoke at a briefing on Wednesday, September 1, an Ukrinform correspondent reports.
At the June NATO summit, Allies in their joint statement reaffirmed their support for "Ukraine's right to decide its own future foreign policy, free from outside interference, "including with respect to Ukraine's aspirations to join NATO."
At the same time, Psaki noted, there are steps Ukraine must take to this end, and that the Ukrainian government is "very familiar with these."
"Those are steps that aspirant countries like Ukraine need to take in order to meet NATO standards for memberships. And we certainly support their efforts to continue to do that," said the White House spokesperson.
Among such steps, Psaki recalls, are "efforts to advance rule of law reforms, modernize its defense sector, and expand economic growth."
Asked if Washington could name a timeframe for Ukraine's accession to NATO, Psaki said: "I think it's important for people to understand <…> that this is not a decision that the United States makes, right? We continue to support and we continue to call for ensuring that NATO's door remains open to aspirants when they're ready and able to meet the commitments and obligations of membership and contribute to security in the Euro-Atlantic area."
As Ukrinform reported earlier, President of Ukraine Volodymyr Zelensky, commenting on the outcome of his summit with Joe Biden at the White House on Wednesday, said his American counterpart personally supports Ukraine's accession to NATO, but the parties did not discuss how and when this couldl happen.
As reported, President of Ukraine Volodymyr Zelensky is in the U.S. on a working visit.
im