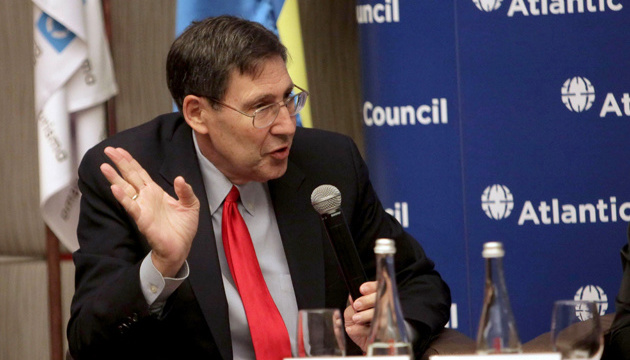 Herbst says joint statement by Biden, Zelensky 'very positive thing'
The Joint Statement on the U.S.-Ukraine Strategic Partnership, signed by Presidents Joe Biden and Volodymyr Zelensky during their meeting in Washington last week, is a very positive thing that opens up new opportunities for strengthening cooperation.
Former U.S. Ambassador to Ukraine John Herbst said this on Tuesday, September 7, during a panel discussion organized by the Atlantic Council, according to an Ukrinform correspondent.
"This thing [the joint statement], to my mind, was very positive and a bit surprising," he said.
In this context, Herbst emphasized the importance of concluding new agreements between Ukraine and the United States in the field of security, energy, and climate.
"The joint statement, to my pleasant surprise, features sharp criticism from both parties on Nord Stream 2, so that's important," Herbst said.
In addition, according to him, the joint statement was full of affirmations of the importance of bilateral relations between Ukraine and the United States.
He noted that now both sides can discuss strategic approaches in the fields of security and defense, economy, energy, etc. According to Herbst, a great deal remains to be done going forward, but "the joint statement provides a great room for the development of a bilateral relationship."
Zelensky paid a working visit to the United States last week at Biden's invitation. Following their meeting, both parties approved a joint statement on the strategic partnership between Ukraine and the United States.
op