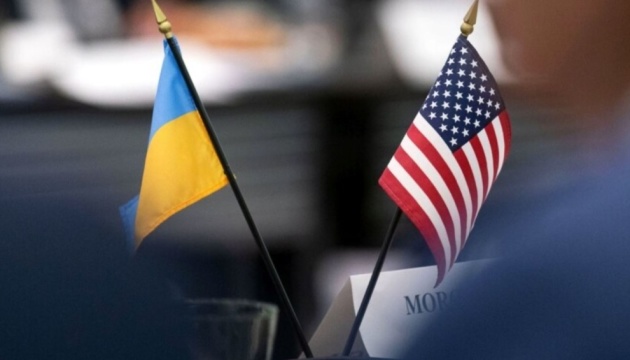 Ukrainian defense minister meets with U.S. Congress delegation
Ukrainian Defense Minister Andrii Taran has met with a delegation of the U.S. Congress to discuss the importance of assisting Ukraine in building its air defense and missile defense capabilities, as well as further joint decisions of the U.S. administration and Congress that will help restore Ukraine's sovereignty and territorial integrity, the Ukrainian Defense Ministry's press service has reported.
According to Taran, the Ukrainian side considers the current visit of a highly respected delegation of the U.S. Congress as an important signal of bipartisan support by U.S. parliamentarians for the agreements reached during Ukrainian President Volodymyr Zelensky's working visit to the United States. Taran recalled that a number of bilateral agreements in the field of defense between Ukraine and the United States were signed last week.
"Our state receives tangible and important assistance from the United States at all stages: from the formation of a vision of a promising model in building and strengthening the capabilities of the Armed Forces of Ukraine to comprehensive support for the development of their capabilities. It is in this context that U.S. parliamentarians were given substantiated proposals on Ukraine's most urgent needs in strengthening its capabilities to deter armed aggression by the Russian Federation," the press service quoted Taran as saying.
According to the report, the communication was detailed and highly professional, as the U.S. congressional delegation consisted of parliamentarians representing committees on national security, defense and intelligence.
According to the press service, members of the delegation included Senators Lindsey Graham, John Barrasso, Ben Sasse, Thomas Tuberville, and Congressman William Timmons.
op