U.S. Congress delegation honors fallen defenders of Ukraine - Defense Ministry
A U.S. Congress delegation, led by Senator Lindsey Graham, has honored the fallen defenders of Ukraine during its visit to the Ukrainian Defense Ministry, the ministry's press service has reported.
According to the report, the foreign delegation was acquainted with the memorial complex built to honor Ukrainian defenders who died in combat, performing their military duty, during peacekeeping operations in hot spots around the world and during the Anti-Terrorist Operation and the Joint Forces Operation in eastern Ukraine.
"High-ranking American guests were told that this is the only place in our country where the names of fallen servicemen have been collected and forever inscribed in history, and the memory of every soldier who gave their lives defending our statehood and independence is preserved here," the statement said.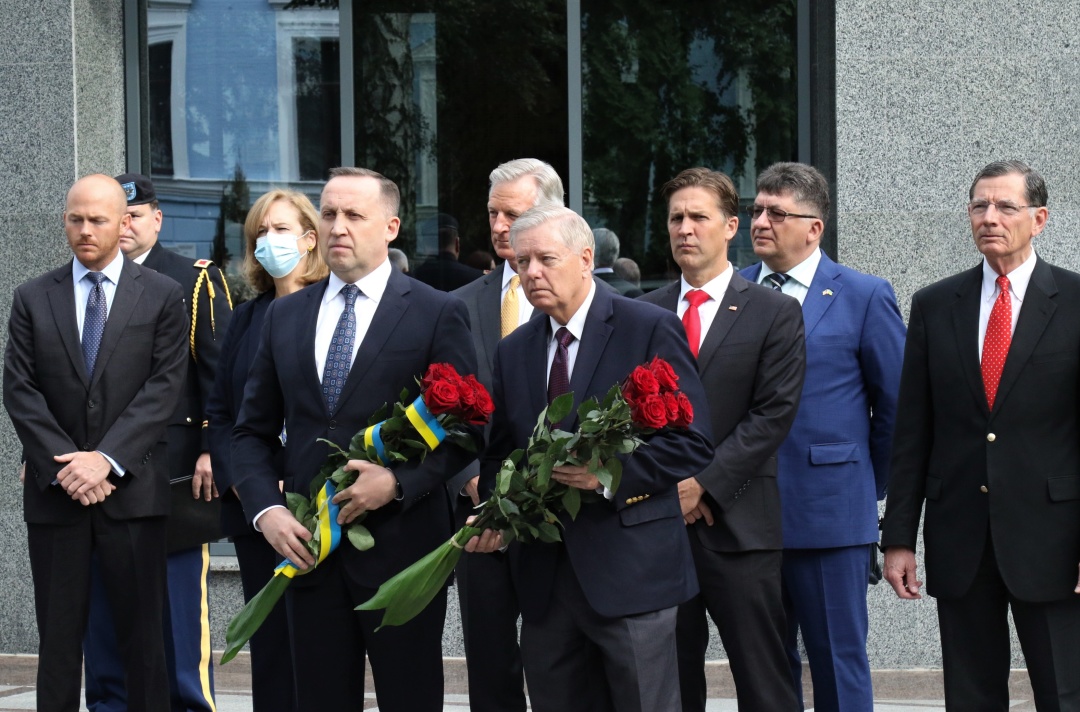 The U.S. Congress delegation and Ukraine's Deputy Defense Minister for European Integration Anatolii Petrenko honored Ukraine's defenders who fought for the freedom and independence of Ukraine from the insidious Russian occupier and laid flowers to the Stela with the Bell of Memory.
op