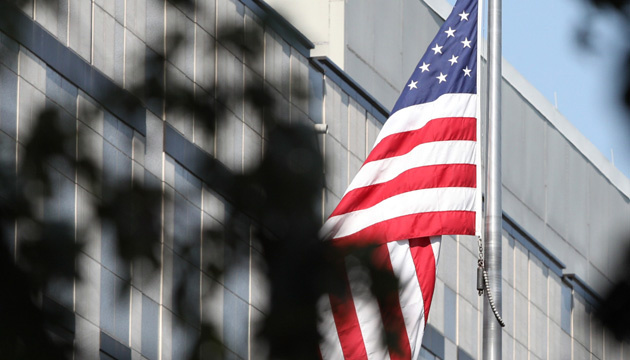 Minsk agreements anniversary: U.S. demands that Kremlin fulfill its commitments
On the 7th anniversary of the signing of the Minsk Agreements, the U.S. Embassy in Kyiv called on Russia to fully fulfill its commitments toward a peaceful settlement in eastern Ukraine.
The diplomatic mission posted the relevant statement on Facebook, Ukrinform reports.
"On the seventh anniversary of the signing of the Minsk Protocol, we call on Russia to fully implement its Minsk commitments, including by allowing OSCE to monitor the Ukraine-Russia border and releasing illegally detained persons," the U.S. embassy said.
Diplomats stressed that Russia must withdraw its weapons and forces and return to Ukraine full control of its internationally recognized borders.
"Russia must take responsibility to end the conflict it began in eastern Ukraine," the statement said.
As reported, September 5 marked seven years since Ukraine, Russia, and the OSCE signed the first package of Minsk agreements on a comprehensive ceasefire in the east of Ukraine. However, the occupiers have been sabotaging their commitments and failing to fulfill either the first or the second Minsk deal agreed in February 2015.
im