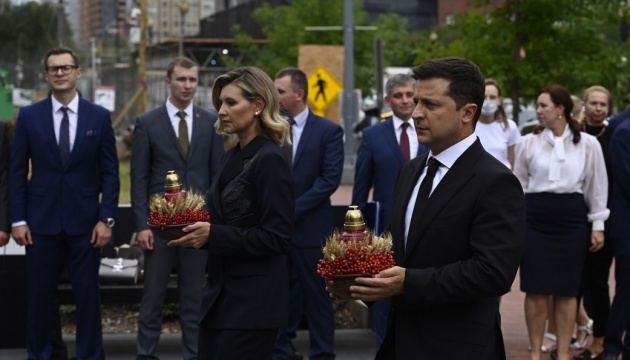 Ukrainian presidential couple honor Holodomor victims in Washington
Ukrainian President Volodymyr Zelensky and First Lady Olena Zelenska have visited the Holodomor Memorial to Victims of the Ukrainian Famine-Genocide of 1932–1933 in Washington, the presidential press service has reported.
According to the report, the head of state and his wife put symbolic sheaves of wheat at the foot of the Memorial. After that, members of the official delegation of Ukraine honored the victims of the terrible tragedy of the Ukrainian people.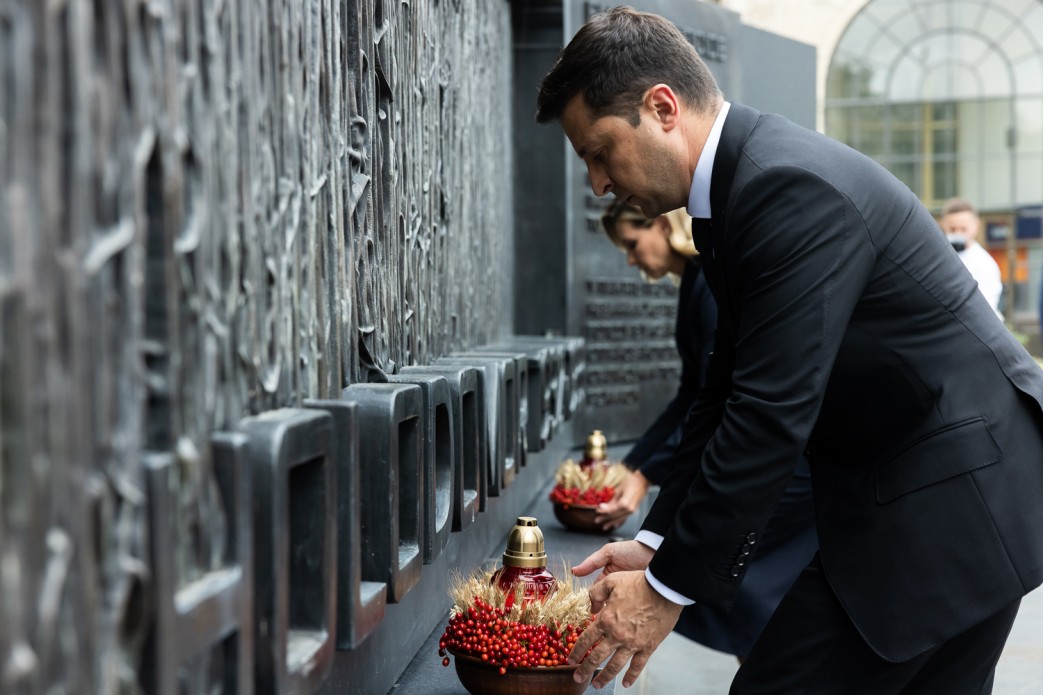 Chairman of the U.S. Committee for Ukrainian Holodomor Genocide Awareness 1932-1933 Michael Sawkiw and architect Larysa Kurylas, the author of the Memorial project, briefed Zelensky on how the monument was created.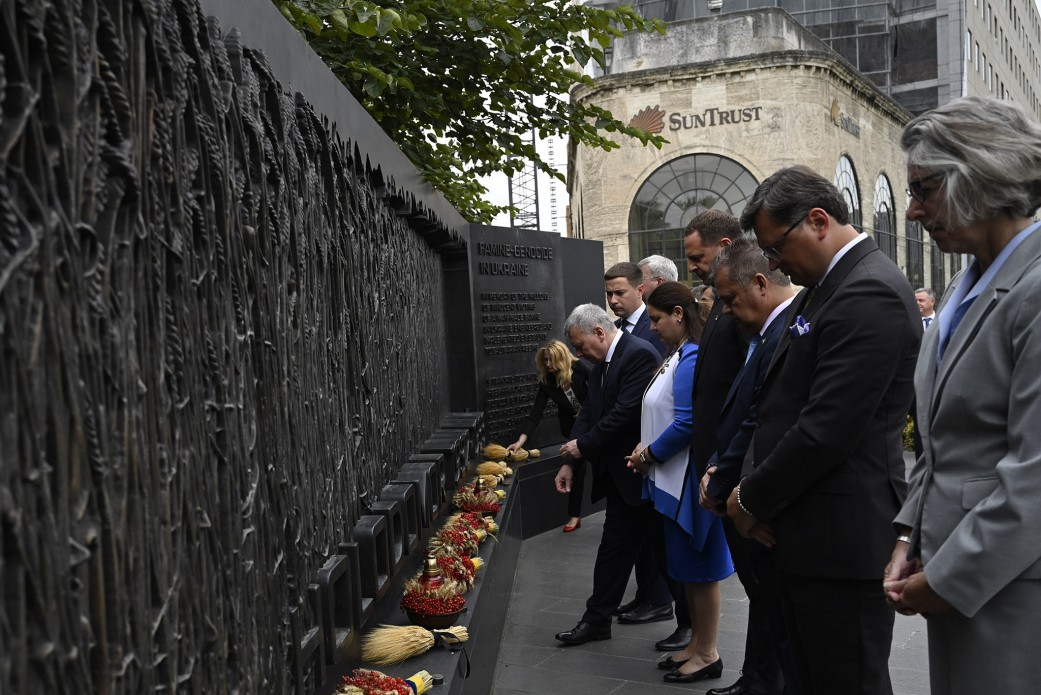 "This Memorial is an important symbol of the American people's solidarity with Ukrainians and a reminder of one of the most dreadful tragedies in the history of our people and of all mankind," Zelensky said.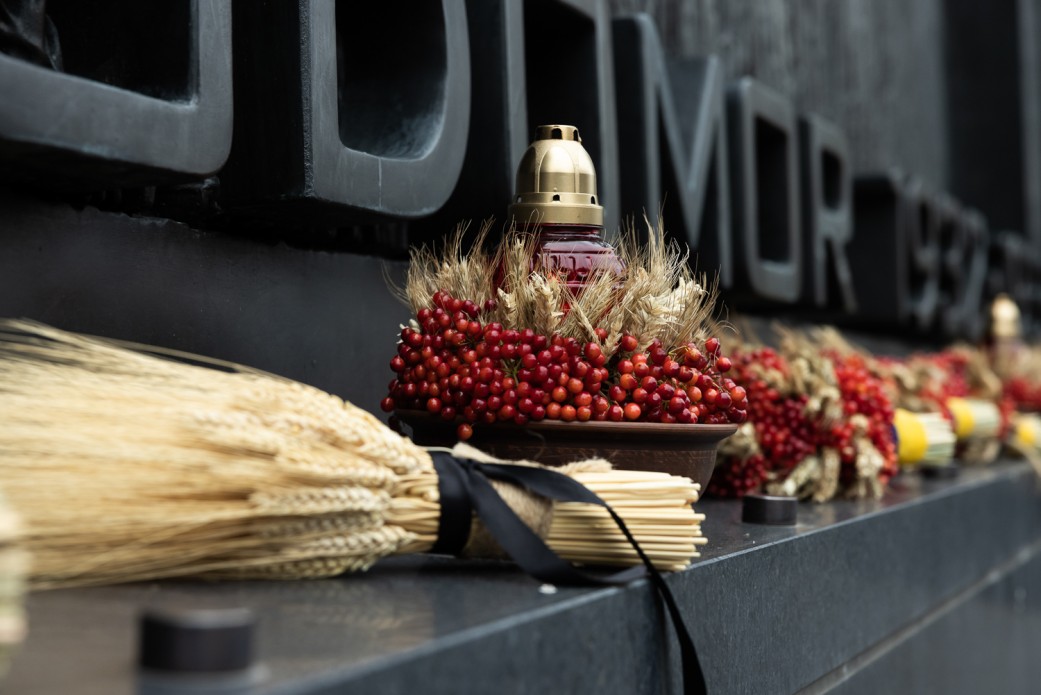 The Holodomor Memorial was unveiled in downtown Washington in November 2015.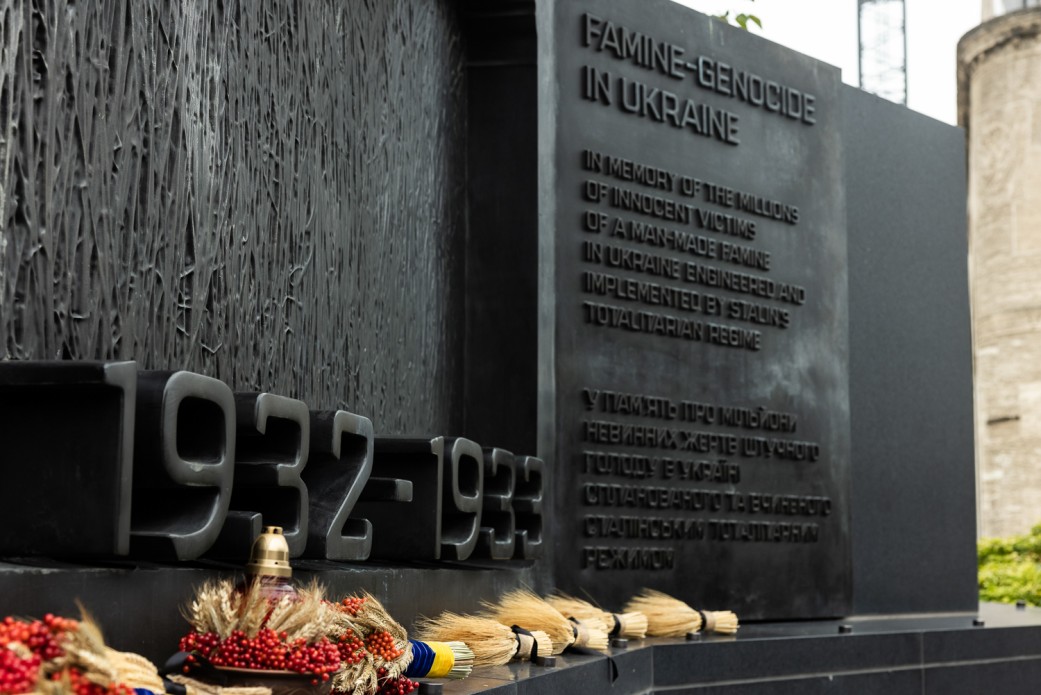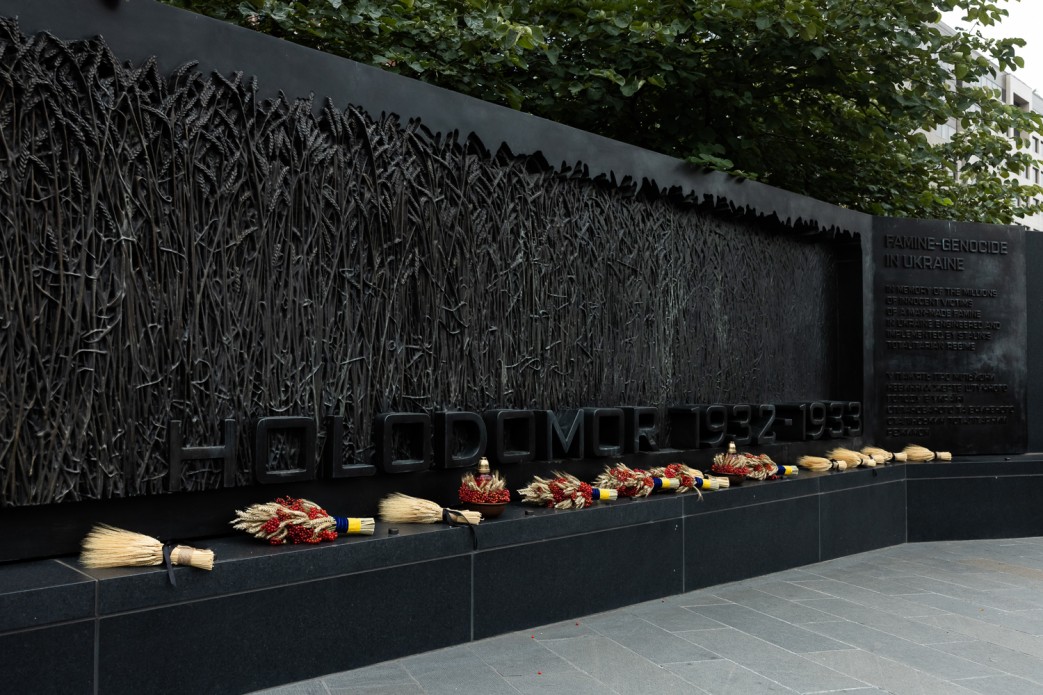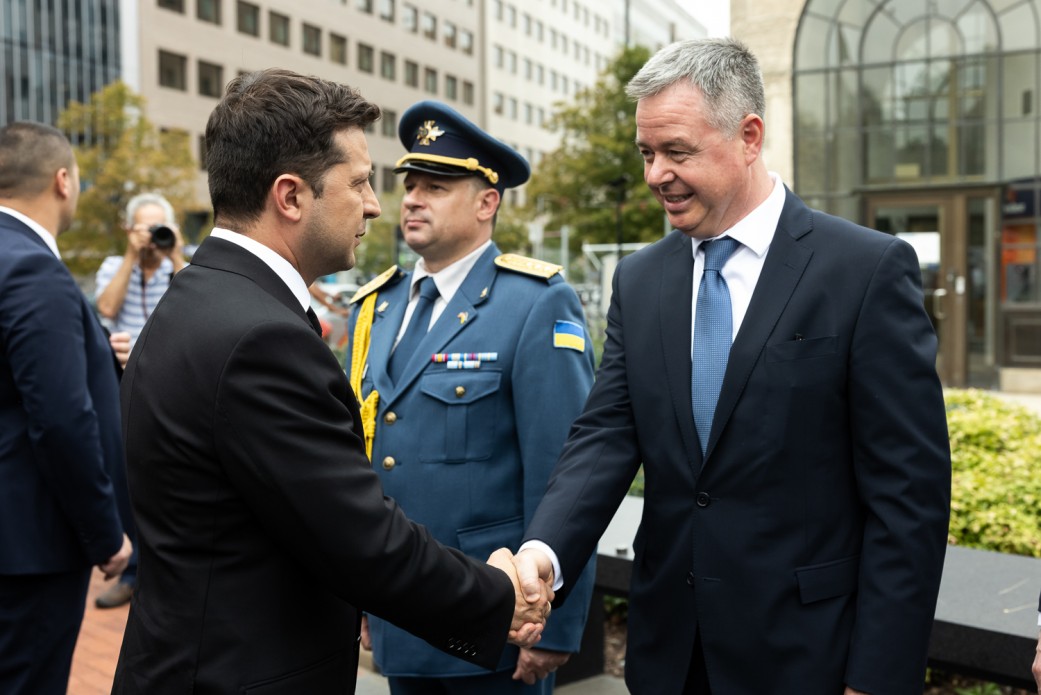 The Ukrainian presidential couple are on a working visit to Washington at the invitation of U.S. President Joe Biden.
Negotiations between Zelensky and Biden are scheduled for September 1.
The visit is due to end on Sunday, September 5.
op