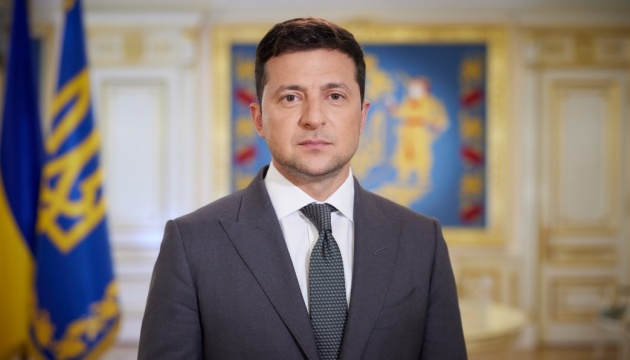 Ukraine sees several ways to involve U.S. in Normandy format – president
Ukraine is considering several ways to involve the United States in the Normandy format in order to peacefully resolve the situation in eastern Ukraine.
President Volodymyr Zelensky said this while presenting a program for the transformation of Ukraine to U.S. think tanks, according to an Ukrinform correspondent.
"We are seriously considering how to develop the Normandy format for a peaceful settlement of the situation. And we invited the United States to participate in several models and we are thinking about how to do it correctly and safely for the region," he said.
Ukraine's issue today is "not an issue only in Ukraine," he added. It concerns the entire region, in particular Moldova, the Baltic states, as well as the independence of Belarus.
"Not only Ukraine, but everyone should be interested in finding an answer to these questions," the president noted.
After the presentation, he clarified to reporters that he would raise this issue in negotiations with President Joe Biden, and, perhaps, start the meeting with this.
President Zelensky is on a working visit to Washington at the invitation of U.S. President Joe Biden.
Negotiations between Zelensky and Biden are scheduled for September 1.
The end of the visit is scheduled for Sunday, September 5.
ish