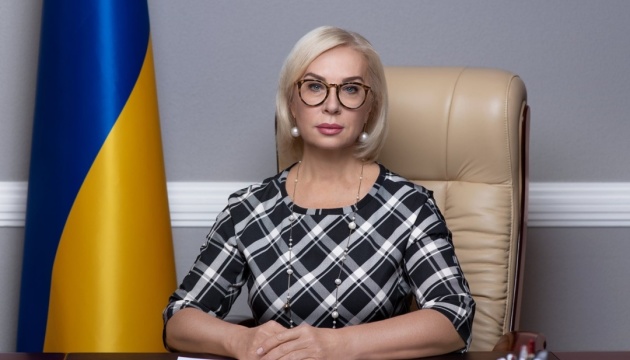 Zelensky to show Biden list of Kremlin hostages – Ombudsperson
Verkhovna Rada Commissioner for Human Rights Liudmyla Denisova said President Volodymyr Zelensky was expected to bring to the U.S. during a working visit a list of persons who went missing in Donetsk and Luhansk regions.
The statement came as Denisova was speaking with Ukraine 24 TV, an Ukrinform correspondent reports.
"Why is Vitaliy Markiv free today? Why did Oleg Sentsov and our sailors return two years ago? That's because their names were mentioned almost every day. Every person who is in captivity ... if we remember them, the world will say that these people are still in danger. I know that all these lists were prepared for the president – the ones of the missing persons, (Kremlin – ed.) hostages, prisoners of war, and political prisoners. And I've been told the President will bring them along on his U.S. visit. And I think that this issue will also be raised and discussed there," the Ukrainian ombudsperson said.
As Ukrinform reported earlier, the Office of the Ombudsperson reported on Monday that 258 persons remain missing in Donetsk and Luhansk regions, of whom 67 are servicemen and reservists.
Every year on August 30, the world marks International Day of Victims of Enforced Disappearances or the Day of the Missing Persons, in line with the resolution of the UN General Assembly of December 21, 2010.
President of Ukraine Volodymyr Zelensky kicks off his U.S. visit on August 31.
On September 1, Zelensky will hold talks with U.S. President Joe Biden.
im