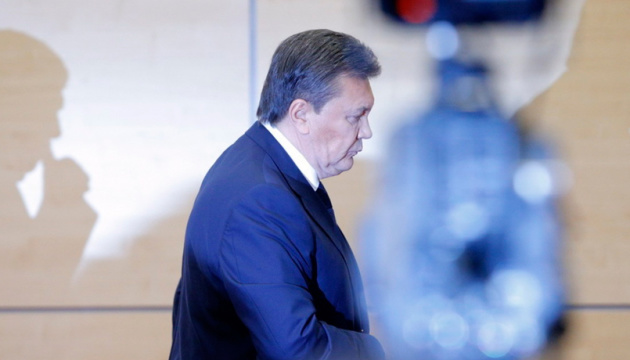 NABU to ask Interpol to put Yanukovych, son on int'l wanted list
The National anti-Corruption Bureau of Ukraine will try to appeal to the International Criminal Police Organization to have Viktor Yanukovych and his son Oleksandr, suspected of embezzlement around the Mezhyhirya residence, put on the international wanted list.
This was stated by NABU Director Artem Sytnyk who spoke at an Ukrinform briefing presenting the report on the performance of NABU and SAPO (Special Anti-corruption Prosecutor's Office – ed.) in the first half of 2021.
"We'll try. I don't know how successful the effort will be, but, of course, we will try to do it (ask Interpol to put Yanukovych and his son on the wanted list – ed.)," Sytnyk said.
In late July, NABU and SAPO reportedly filed a motion with the High Anti-Corruption Court to remand in custody ex-president Viktor Yanukovych and his son Oleksandr.
Earlier, the Prosecutor General's Office investigated the case of the illegal takeover of the Mezhyhirya resort. Within the probe, prosecutors pressed charges against the ex-president in absentia.
Then, after the PGO was stripped of its investigative function, the case was forwarded to NABU detectives and SAPO prosecutors. After announcing that Yanukovych was wanted by NABU and SAPO, the court was asked to rule in absentia to remand Yanukovych in custody.
On January 19, 2021, according to media reports, the High Anti-Corruption Court's Appeals Chamber turned down the motion related to Viktor Yanukovych and his son Oleksandr.
Detectives believe Oleksandr Yanukovych organized the setup and acquisition of private companies in order to cover up unlawful efforts related to the seizure of the Mezhyhirya complex. His father, Viktor Yanukovych, in the capacity of prime minister in 2007, became an accomplice, abusing his official position to help seize state property on a particularly large scale.
In addition, Oleksandr Yanukovych is suspected of money laundering.
im