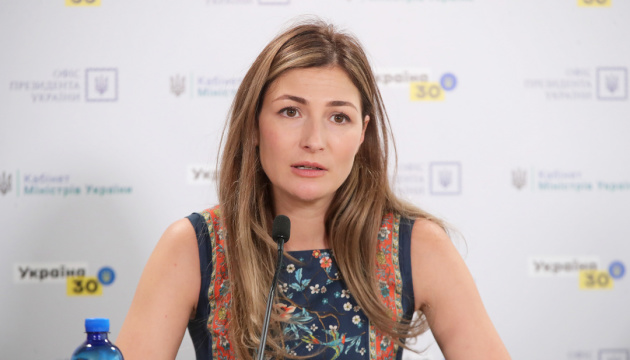 Ukraine ready to share experience in tackling Russia's info aggression – Deputy FM
First Deputy Foreign Minister of Ukraine Emine Dzheppar emphasized Ukraine's readiness to share with the international community its experience in combating Russia's information aggression.
The statement came as the deputy foreign minister was speaking at the "Official Conversation" TV show on Dom TV, Ukrinform reports.
"We have decided that, given that we've been on the front not only of physical war but also of information war for eight years already, we'd like to establish our leadership and expertise in this topic. Along with a number of countries that have become sponsors at the United Nations, we have held events on negative narratives, fact-checking, and information warfare, using the experience Ukraine has. We also joined the media week, initiated by some Baltic countries," she said.
According to Dzheppar, the authorities intend to position Ukraine as a country that has much to share in terms of experience gained in infowars.
"This is about, on the one hand, preserving freedom of speech, which is a value for us, and on the other hand – ensuring security," Dzheppar added.
As reported earlier, in spring 2021, the Center for Combating Disinformation at the National Security and Defense Council and the Center for Strategic Communications and Information Security at the Ministry of Culture and Information Policy were established.
im