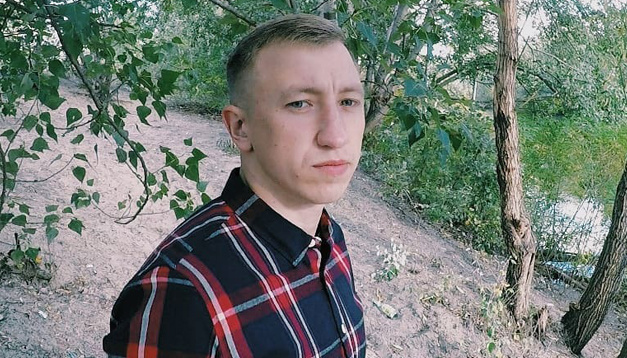 Shishov's death in Kyiv: Belarusian House chief "was under surveillance," NGO says
The Belarusian House in Ukraine non-profit claimed their chief, Vitaliy Shishov who on Tuesday was found hanged in a Kyiv park, had been under surveillance.
That's according to a report posted on the NGO's Telegram channel, Ukrinform reports.
"Vitaliy Shishov stood at the origins of the Belarusian House in Ukraine and was the head of our organization. Vitaliy was forced to move to Ukraine in the fall of 2020, after attending the Gomel protests in August and further pro-active resistance to the usurpers of power in Belarus," the statement reads.
The BHU stressed that Shishov was engaged in the entire range of the NGO's activity: helping Belarusians who fled their country, setting up rallies against the Alexander Lukashenko regime, appealing to government agencies to promote bills that would help his compatriots, and building up a Belarusian diaspora in Ukraine.
"Vitaly was under surveillance. These facts were reported to the police. Also, we were repeatedly warned by both local sources and our people in Belarus about all sorts of provocations to be expected, up to abduction and liquidation. Vitaliy was stoic about the warnings and took them with humor, claiming that this could at least help the BHU come out of the media vacuum," the statement reads.
The BHU is convinced that "this was an operation designed by "chekists" (a term referring to KGB security operatives – ed.) to eliminate the Belarusian man threatening the regime."
The organization said it would seek to find the truth about Shishov's death.
Also in BHU said a rally would be held today at 19:00 outside the Embassy of Belarus in Kyiv to commemorate Shishov.
As Ukrinform reported earlier, on August 3, Belarusian national Vitaliy Shishov, who had gone missing on August 2, was found hanged in a Kyiv park.
The police have launched criminal proceedings under Article 115 of the Criminal Code (premeditated murder) and will check all versions, including that of homicide disguised as suicide.
In the light of a high-profile Kyiv assassination in 2016 of Pavel Sheremet, a permanent journalist originally from Belarus, earlier media reports said that back in 2012, the Belarusian special services, on the orders of Alexander Lukashenko, discussed the possibility of killing Sheremet using an explosive.
im