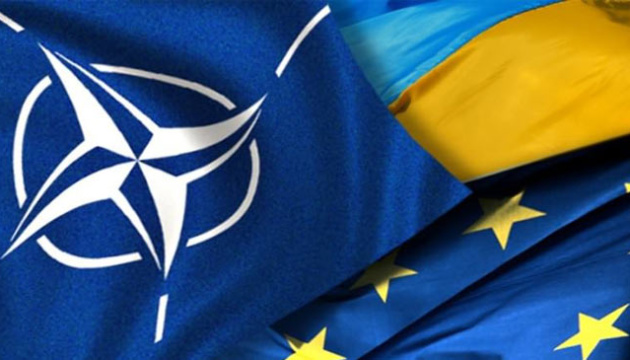 NATO, EU should treat Ukraine as "part of the West" – Kuleba
Minister for Foreign Affairs of Ukraine Dmytro Kuleba believes that the U.S. and the European Union should leave behind labeling Ukraine part of the "post-Soviet space" and set out a clear road map for the country to finally join NATO and the EU.
That's according to an op-ed Kuleba penned for Foreign Affairs, Ukrinform reports citing MFA Ukraine's press service.
The head of Ukraine's diplomacy recalls that, after the dissolution of the Soviet Union in November 1991, the area extending from central Europe to Central Asia has been commonly referred to as the "post-Soviet space."
"The label has always been problematic – and 30 years after its introduction, the time to retire it has come," Kuleba wrote. "The term misleadingly implies a degree of political, social, and economic coherence among a diverse set of countries that includes my own, Ukraine."
Kuleba noted that immediately after 1991, a shared history did unite the countries that emerged from the Soviet Union's wreckage, but their divergent trajectories in the decades since make that common experience "less and less relevant."
"Western countries need to stop seeing them as simply a post-Soviet space. But if this geopolitical construction is outdated, then what framework should replace it? And what changes would the shift require of the United States' foreign policy and those of its allies? In the case of Ukraine, above all, recognizing the new reality means institutionalizing the country's place within the West. It is time for the United States and Europe to set out a clear road map for Ukraine to finally join NATO and the European Union," the top diplomat wrote.
As Ukrinform reported earlier, heads of state and government in the joint communiqué of the NATO Summit held in Brussels on June 14 reiterated the decision of the Bucharest Summit of 2008 that Ukraine would become a member of the Alliance, as well as their firm support for Ukraine's right to decide its own future "free from outside interference."
im