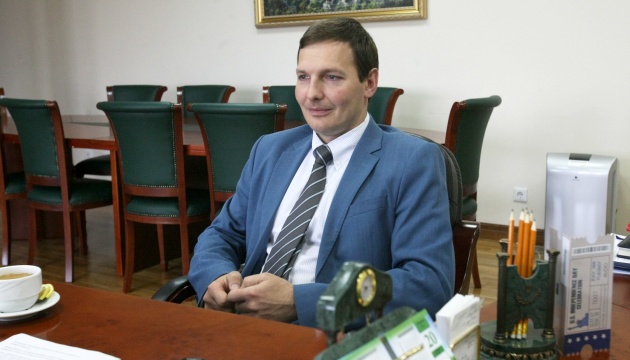 Yenin expects invitation from Iran to new round of talks on UIA plane crash in late Sept
Deputy Foreign Minister of Ukraine Yevhen Yenin expects an invitation from Iran to a new round of talks on the downing of the UIA Flight PS752 in the sky over Tehran on January 8, 2020 after the elections and the formation of a new Iranian government in the second half of September.
He said this in an interview with Radio Svoboda, Ukrinform reports.
"After the presidential elections in the country, we can expect the completion of the formation of a new Iranian government in the second half of September, and then we will look forward to an invitation of all of us to Tehran for a new round of talks," Yenin said.
The deputy minister noted that under the convention, Iran is obliged to invite the International Coordination Group for Victims of Flight PS752 to negotiations to resolve the dispute.
"After all, we regard negotiations as the only currently relevant tool for resolving this situation. That is, the ball is on the side of Iran," the official emphasized.
As reported, on January 8, 2020, Ukraine International Airlines plane (Flight PS752) heading from Tehran to Kyiv crashed shortly after taking off from the Imam Khomeini International Airport. There were 176 people on board – nine crew members (all Ukrainians) and 167 passengers (citizens of Ukraine, Iran, Canada, Sweden, Afghanistan, Germany, and the UK). All of them died.
On January 11, Iran admitted that its military had accidentally shot down the Ukrainian passenger jet. Iran's Islamic Revolutionary Guard Corps (IRGC) accepted full responsibility for the downing of the Ukrainian airliner.
On March 17, 2021, Iran's Civil Aviation Organization released the final report on the crash of the Ukrainian passenger plane in January 2020. The report blamed an error by an air defence operator for the accidental downing of the Ukrainian plane.
Ontario's Superior Court of Justice ruled that the shooting down of UIA passenger plane near Tehran in January 2020 had been an intentional act of terrorism.
ish