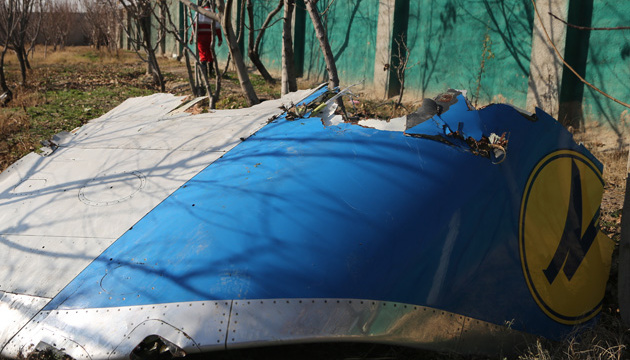 Canada's minister: Iran did not take all practical measures to prevent UIA plane tragedy
Canada strongly condemns Iran for downing the Ukraine International Airlines plane in January 2020 and failing to conduct a proper investigation.
"I wish to publicly condemn the Government of the Islamic Republic of Iran, in the strongest terms, for its actions that led to 176 innocent people being killed and for its handling of the tragedy and its failure to provide answers afterwards," Canada's Minister of Transport Omar Alghabra said at the 223rd Session of the ICAO Council on June 18, an Ukrinform correspondent reported.
He stressed that Iran was responsible for ensuring the safety of civil aviation within its territory. "Despite lessons learned and recommendations from recent tragedies such as MH17, Iran failed to recognize the danger of their ongoing military operations. They did not take all practical measures to prevent this tragedy," the minister said.
Alghabra added that in this situation, "there is a clear conflict of interest that has affected the credibility of the Iranian investigation and report." He said that Canada intended to propose that ICAO should approve a series of changes to the rules for investigating aviation incidents.
As reported, on January 8, 2020, Ukraine International Airlines plane (Flight PS752) heading from Tehran to Kyiv crashed shortly after taking off from the Imam Khomeini International Airport. There were 176 people on board – nine crew members (all Ukrainians) and 167 passengers (citizens of Ukraine, Iran, Canada, Sweden, Afghanistan, Germany, and the UK). All of them died.
On January 11, Iran admitted that its military had accidentally shot down the Ukrainian passenger jet. Iran's Islamic Revolutionary Guard Corps (IRGC) accepted full responsibility for the downing of the Ukrainian airliner.
On March 17, 2021, Iran's Civil Aviation Organization released the final report on the crash of the Ukrainian passenger plane in January 2020. The report blamed an error by an air defence operator for the accidental downing of the Ukrainian plane.
Ontario's Superior Court of Justice has ruled that the shooting down of UIA passenger plane near Tehran in January 2020 was an intentional act of terrorism.
ol