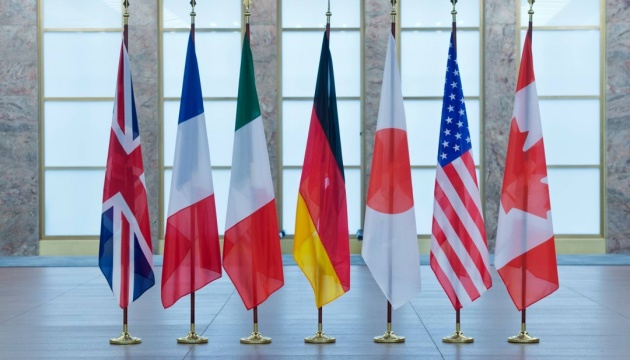 G7 ambassadors, Poroshenko discuss security situation, reform progress in Ukraine
The ambassadors of the G7 countries have met with European Solidarity party leader and former Ukrainian President Petro Poroshenko to discuss the security situation, the response to the COVID-19 pandemic and reform progress in Ukraine.
According to Ukrinform, the diplomats announced this on the Twitter account of the UK Presidency of the G7 Ambassadors' Support Group in Kyiv.
"G7 Ambassadors had a wide-ranging discussion with Petro Poroshenko, 5th President of Ukraine and head of European Solidarity, about the security situation, response to the COVID-19 pandemic, and reform progress in Ukraine," the tweet reads.
The ambassadors underlined that success in the reforms that will underpin Ukraine's resilience and prosperity requires that all stakeholders work together to achieve the results the country deserves.
Poroshenko, in turn, thanked the diplomats on Twitter for their unwavering support for Ukraine's territorial integrity and their readiness to increase the price for further escalation by Russia.
"Important to ensure internal unity in face of Russian aggression and I am thankful for G7+EU support of my call. Ukraine is not alone on its way to the EU and NATO with reforms being crucial for success," Poroshenko said.
He also said that he had presented a plan to combat the coronavirus and counts on G7 and EU support to quickly provide Ukraine with a sufficient amount of high-quality vaccines.
op