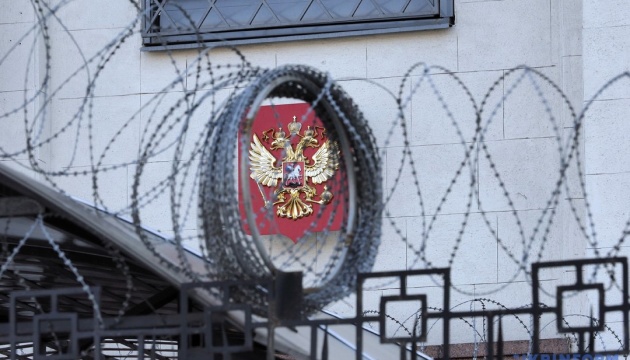 Australia imposes sanctions on Russia over Kerch Bridge
Australia has imposed targeted financial sanctions and travel bans against a Russian individual and four Russian companies connected to the construction and operation of the Kerch Strait Railway Bridge linking Russia to the illegally annexed territories of the Autonomous Republic of Crimea and the city of Sevastopol.
"The Kerch bridge is an attempt to consolidate Russia's control of the illegally annexed Crimean Peninsula. By virtue of their activities, this individual and the entities are complicit in seeking to legitimise Russia's illegal annexation of Crimea and Sevastopol and support separatist activities in eastern Ukraine. This year marks the seventh anniversary of the illegal annexation of Crimea and Sevastopol. Australia continues to urge Russia to return Crimea and Sevastopol to full Ukrainian control. Australia rejects Russia's illegal annexation of Crimea and Sevastopol and will continue to call out its ongoing intervention, interference and provocative actions in eastern Ukraine," reads the statement by Minister for Foreign Affairs of Australia Marise Payne.
As noted, the sanctions are imposed in coordination with Canada and align with action taken by the United Kingdom and European Union.
On March 29, Canada's Minister of Foreign Affairs Marc Garneau announced sanctions against two individuals and four entities in response to Russia's illegal occupation and annexation of the Autonomous Republic of Crimea.
In particular, sanctions were imposed against First Crimean Insurance Company, Federal State Unitary Enterprise "Crimea Railway", JSC Lenpromtransproyekt, JSC "The Berkakit-Tommot-Yakutsk Railway Line's Construction Directorate", as well as Director General of JSC TC Grand Service Express Aleksandr Ganov and Deputy CEO for Infrastructure Projects at StroyGazMontazh Leonid Ryzhenkin.
ol