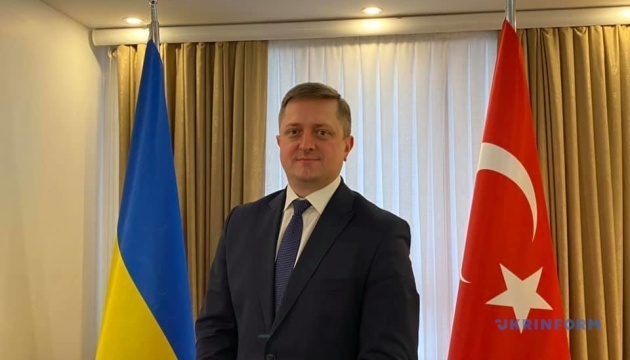 Ukraine informs Turkey about Russia's crimes in occupied Crimea
Ukraine informed Turkey about the current state of affairs in the Russian-occupied Crimean peninsula, in particular the illegal militarization of territories, human rights violations, and the demographic situation.
Director of the Second Territorial Department of the Ministry of Foreign Affairs of Ukraine Vasyl Zvarych said this in a commentary to Ukrinform following the "quadriga" format consultations that took place in Ankara on March 24.
"We informed the Turkish side about the real situation in the occupied Crimea, in particular about the increase in the number of Russian occupation troops, human rights violations, and the demographic situation on the peninsula," Zvarych said.
The meeting participants discussed not only the security of Ukraine but also the security of the entire Black Sea region.
"Our assessments of security threats actually coincide. And this is very important for us as strategic partners, since security in the Black Sea region is our common responsibility as two great maritime states," Zvarych noted.
According to him, Turkey is ready to take an active part in the Crimean Platform, including in the preparation of the final documents of the summit scheduled for August 23, and in promoting the initiative as a platform for consolidating international efforts to de-occupy Crimea.
As Ukrinform reported, on March 24, Ankara hosted political and security consultations between the national coordinators of the "quadriga" bilateral cooperation format.
ish