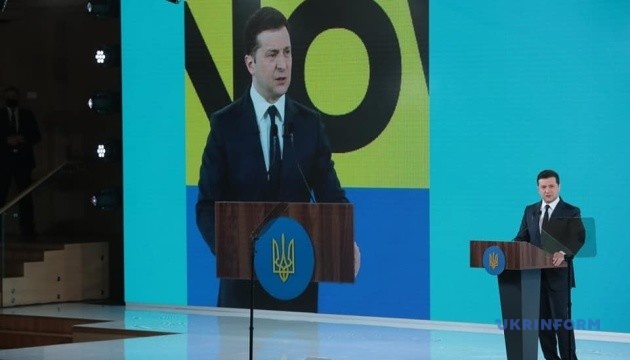 Zelensky: Media literacy lessons should be introduced in schools
Ukrainian President Volodymyr Zelensky has said he is convinced that media literacy lessons should be introduced in school curricula, and older people should be taught information hygiene.
He stated this at the All-Ukrainian Forum "Ukraine 30. Culture and Media. Tourism" in Kyiv on Tuesday, March 9, according to an Ukrinform correspondent.
"Media literacy lessons should appear in our school curriculum. We should also teach those who finished school long ago - our parents, our grandparents - what information hygiene is, what fakes are, what propaganda is, and how someone, in just a few sentences or even words, can control their minds and their hearts," Zelensky said.
He stressed that Ukraine was currently at the forefront of the fight against propaganda and recalled that he had previously taken the initiative to establish a Center for Countering Disinformation in Ukraine.
According to him, the center should start its work in the near future. He expressed hope that in the future the center should become an "international hub" to counter disinformation and propaganda around the world.
The Center for Countering Disinformation is to start operating in Ukraine in March. It is planned that the center will help effectively detect manipulations and fakes being spread by the aggressor country.
op