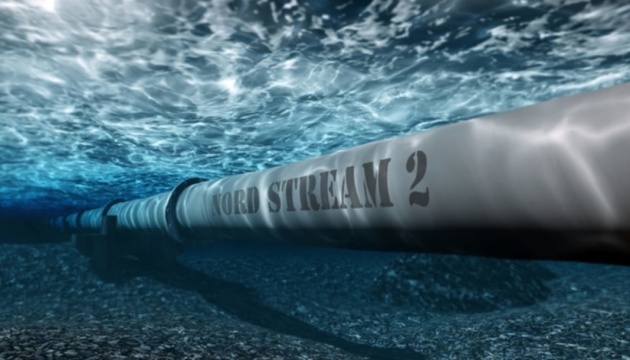 Ukraine at OSCE: Nord Stream 2 to finance Russia's military machine
The Nord Stream 2 gas pipeline project will finance the military machine of Russia which continues its aggression against Ukraine.
"Nord Stream 2 is not about economic cooperation. It's about supporting Russia's military machine. This money will not be spent on the needs of the Russian people, this money will be spent on new tanks, missiles and artillery. And thousands of such units of weapons and equipment are currently deployed along our border and in the occupied territories," Mykyta Poturayev, head of the delegation of the Verkhovna Rada of Ukraine to the OSCE Parliamentary Assembly, said during the 20th Winter Meeting of the OSCE PA on Thursday.
The Ukrainian MP thanked his American colleagues for the sanctions against Nord Stream 2 and called on European colleagues to think about the aggressive nature of Putin's Russia.
In particular, he pointed out that Ukraine had shown political will for peace "which is not observed on the Russian side."
"We have shown our ability to find compromises, we have established new demilitarized zones, we have equipped new infrastructure for people coming from the occupied territories. What have we got in exchange? New losses. Snipers. Mines prohibited by international conventions and used by Russian troops and their proxies," he said.
The 20th Winter Meeting of the OSCE Parliamentary Assembly is taking place on 24-26 February 2021 in a virtual format with the participation of about 270 parliamentarians, as well as high-ranking representatives of the OSCE participating states. The issue of Russia's aggression against Ukraine and the temporary occupation of Crimea remains one of the main topics of speeches of members of parliaments of the OSCE participating states.
ol