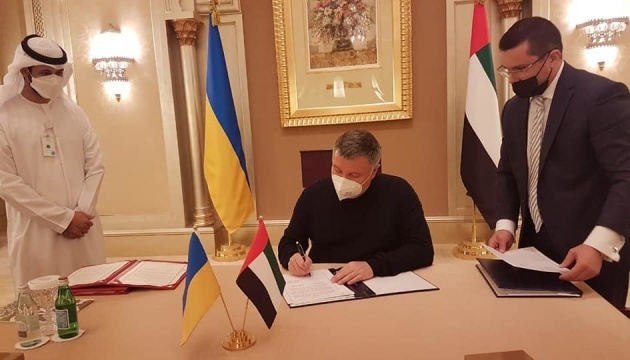 Ukraine, UAE agree on joint fight against illegal migration
The interior ministries of Ukraine and the United Arab Emirates will unite their efforts to combat illegal migration.
Such an agreement was reached at a meeting between Ukrainian Interior Minister Arsen Avakov and UAE Deputy Prime Minister, Minister of Interior Sheikh Saif bin Zayed Al Nahyan, according to the Ukrainian Interior Ministry's liaisons department.
"We must intensify cooperation between our countries in the field of combating illegal migration, issuing and processing documents, protection of personal data. I also propose informing more actively our law enforcement agencies about the revealed facts of citizens of third countries using passport documents of Ukraine with signs of forgery," Avakov said.
Both parties separately outlined future areas of bilateral cooperation. The main points included the exchange of experience and information, the training of cybersecurity specialists, joint consultations and cooperation in combating hybrid warfare, conducting joint special operations to neutralize criminal groups operating in cyberspace, etc.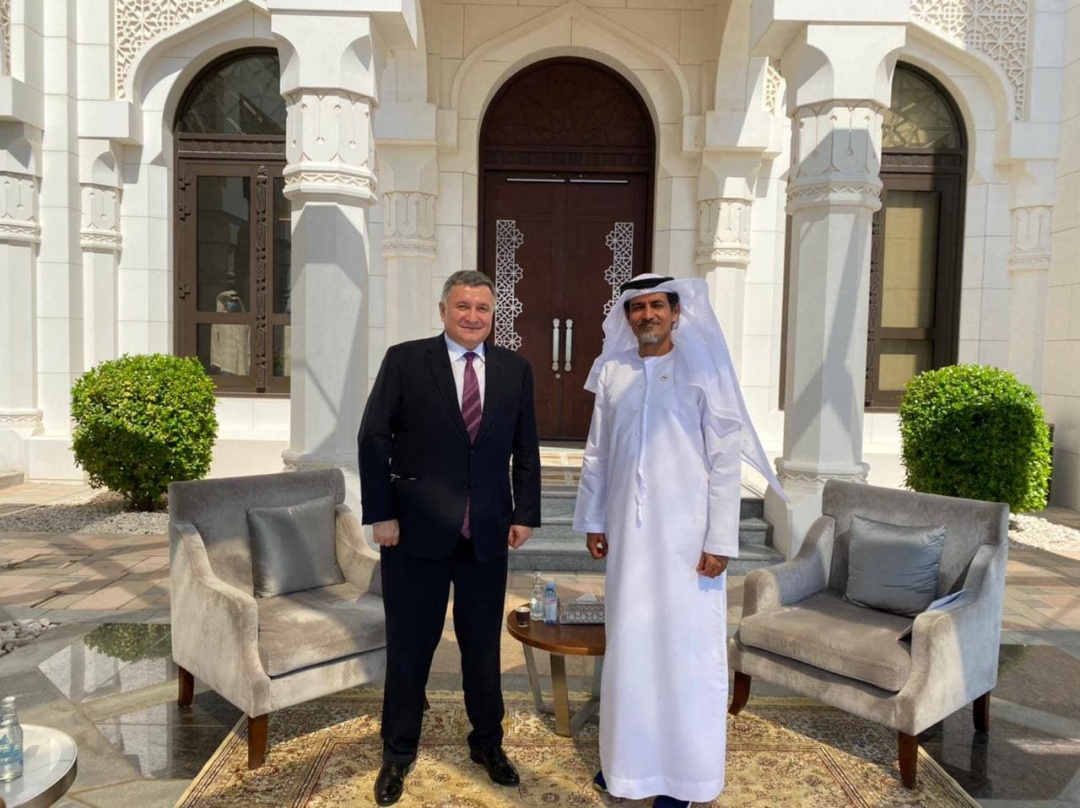 The Ukrainian interior minister briefed his colleague on successful operations conducted by Ukrainian cyber police.
In addition, Avakov met with Deputy Secretary-General of the Supreme National Security Council of the UAE Ali Mohammed Al Shamsi. Both parties outlined areas of bilateral cooperation, including in the fight against terrorist and extremist organizations and in the field of migration.
"I believe that it is necessary to deepen cooperation between the migration authorities of our countries, namely in the field of combating illegal migration, human trafficking, issuance and processing of documents, protection of personal data. I propose drafting and signing a respective document," Avakov said.
He informed his interlocutor about the fight against cybercrime and hybrid threats facing Ukraine against the background of Russian military aggression.
Photo: Ukrainian Interior Ministry, Facebook