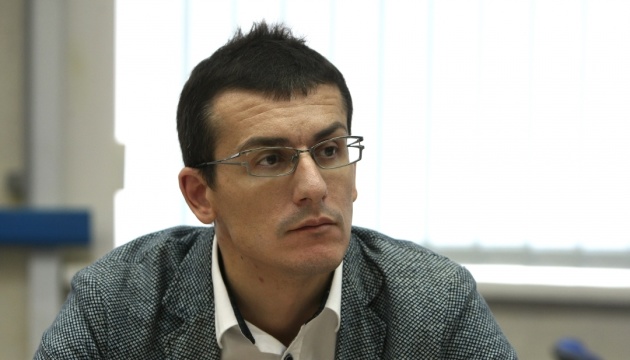 NUJU chairman reacts to blocking of Medvedchuk's channels
Chairman of the National Union of Journalists of Ukraine (NUJU) Sergiy Tomilenko has reacted to the National Security and Defense Council decision of February 2 to block TV channels 112 Ukraine, NewsOne and ZIK for five years.
"The sudden extrajudicial ban on the activities of three Ukrainian TV channels is an extraordinary situation. Ukrainian journalists, media managers and media owners have the right to freedom of speech and profession. And they bear responsibility for their activities. But responsibility under the law! Depriving a multi-million audience of access to Ukrainian media outlets without any trial, banning hundreds of journalists and media professionals from the right to their profession is an attack on freedom of speech," he wrote on his Facebook page.
According to him, the decision of the Ukrainian authorities "is an information explosion and it shocks international institutions that deal with the protection of journalists' rights and freedom of speech."
"The National Union of Journalists of Ukraine will inform the International Federation of Journalists, the European Federation of Journalists and our partners - the Office of the OSCE Representative on Freedom of the Media - about the extraordinary situation," Tomilenko said.
He added that his was post was not about political support for Ukrainian politicians, but "about the right of Ukrainian media outlets and journalists to have rights and responsibilities according to the law, rather than to be suddenly blocked according to a decree."
As was reported earlier, President Volodymyr Zelensky enacted the decision of the National Security and Defense Council on the application of personal special economic and other restrictive measures (sanctions) against Taras Kozak, who is believed to be an ally of Viktor Medvedchuk.
Sanctions have also been imposed against Ariadna TV, Novyi Format TV, TV Vybir, TRK 112-TV, Lider TV, Partner TV, Novyny 24 Hodny, and Novi Komunikatsii.
op