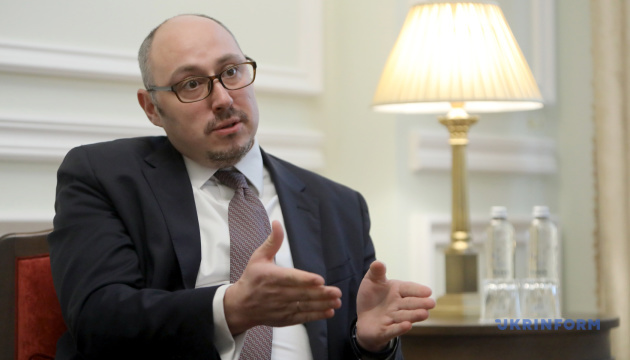 Ukraine's Foreign Ministry wants to open new embassies in Africa this year
The Ministry of Foreign Affairs of Ukraine plans to open new diplomatic missions in Africa this year and strengthen personnel resource, including with a focus on the economy.
As Deputy Foreign Minister (CDTO) Dmytro Senik noted, Ukraine's Foreign Ministry is planning a number of events and business missions to African countries to promote Ukraine's exports as soon as post-pandemic conditions allow.
"We are currently discussing with domestic business a preliminary study of opportunities and analysis of countries to determine the strategy for Ukrainian products to enter the African continent markets. We already have stable systemic business relations with North Africa countries, and in this case, we place special emphasis on the so-called sub-Saharan Africa, where we plan to intensify Ukrainian exports," Senik said.
According to him, as the African continent is developing very dynamically, Ukraine can play an important role in ensuring food security of these countries, participate in infrastructure and industrial projects, as well as offer our educational programs to African partners.
Commenting on the potential competition with Russia for African markets, the deputy minister noted that it is possible in various areas from food to engineering and shipbuilding, from agriculture to technology.
"But, unlike Russia, which is trying to restore its Soviet-imperial influence in the region, our task is to rebuild mutually beneficial partnerships with African countries, to show ourselves to a reliable partner for these countries... We do not have ambassadors in all countries but we plan to strengthen our diplomatic presence in Africa this year. We hope to open new diplomatic missions and strengthen personnel resource, including with a focus on the economy," he said.
Senik also stressed that an important component of Ukraine's expansion to the continent is the maximum automation of processes in embassies in Africa.
In this context, he said that the Foreign Ministry plans to digitize most services, especially consular ones.
"First, it will promote Ukraine as an advanced IT country. Second, it will minimize any possible corruption component," Senik said.
оl