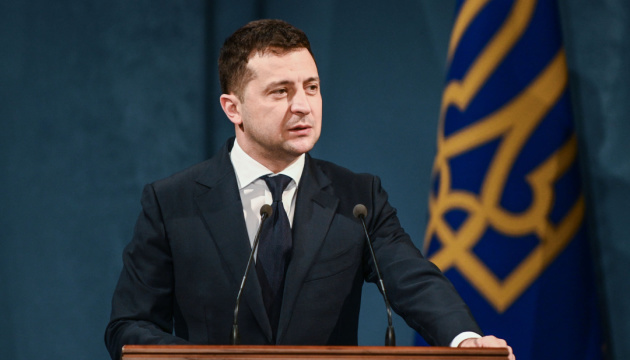 Zelensky condemns violence against US Congress
President of Ukraine Volodymyr Zelensky has condemned the violence against the US Congress after the riots in Washington, D.C.
"We strongly condemn the unprecedented violence against the US Congress. We are inspired by the resilience of this world's oldest & greatest democratic institution that within mere hours of this horrific attack held a historic session that affirmed the will of the American people," Zelensky posted on Twitter.
Peaceful demonstrations of Donald Trump supporters began in Washington, D.C. on Wednesday. Eventually, they turned into clashes with the police. Aggressive protesters stormed the U.S. Capitol Building where a formal procedure for certifying of President-elect Joe Biden's victory was to take place.
As Reuters reports, police said four people died during the chaos - one from gunshot wounds and three from medical emergencies - and 52 people were arrested. Some besieged the House of Representatives chamber while lawmakers were inside, banging on its doors and forcing suspension of the certification debate.
Hours later, both houses of Congress resumed their work on certifying Biden's Electoral College win, with debate stretching into the early hours of Thursday.
Finally, the Congress formally certified President-elect Joe Biden's Electoral College victory. Vice President Mike Pence read out the tally of the 538 votes from the 50 states and the District of Columbia, cementing Mr. Biden's win with 306 electoral votes to President Trump's 232. President Trump issued a statement early Thursday committing to an orderly transition of power to President-elect Joe Biden on Jan. 20.
ol