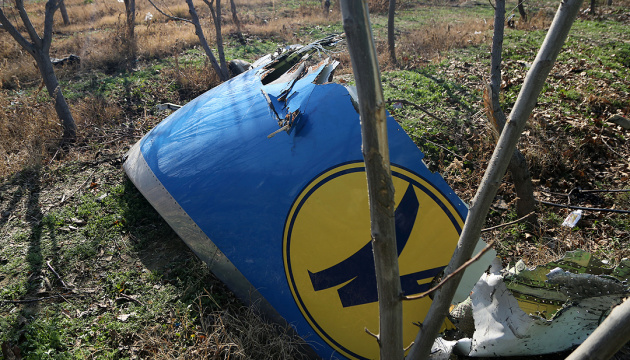 Iran claims case of UIA plane crash completed
Iran's Judiciary spokesman Gholamhossein Esmaili says that case of the victims of UIA plane crash has been completed and "will be settled by the end of the current Iranian calendar month (ending on January 19)."
Esmaili added that relevant studies had been carried out and various working groups had been created, the Islamic Republic News Agency (IRNA) reports.
According to him, since Iran needed to decode the black box, it was analyzed outside the country and in the presence of an Iranian representative.
Earlier, Ukrainian Foreign Minister Dmytro Kuleba said that Ukraine had received from Iran a draft technical report on the circumstances of the crash of Ukraine International Airlines flight PS752, which occurred near Tehran on January 8, 2020.
Ukraine International Airlines plane (Flight PS752) heading from Tehran to Kyiv crashed shortly after taking off from the Imam Khomeini International Airport at about 06:00 Tehran time (04:30 Kyiv time) on Wednesday, January 8. There were 176 people on board – nine crew members (all Ukrainians) and 167 passengers (citizens of Ukraine, Iran, Canada, Sweden, Afghanistan, Germany, and the UK).
On January 11, Iran admitted that its military had accidentally shot down the Ukrainian passenger jet. Iran's Islamic Revolutionary Guard Corps (IRGC) accepted full responsibility for the downing of the Ukrainian airliner.
ish