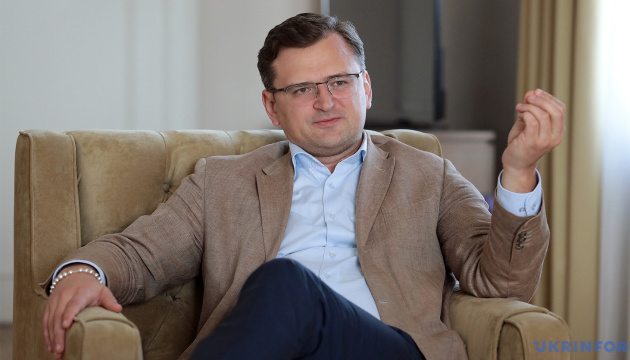 Kuleba: Veto on US defense bill won't affect assistance to Ukraine
Minister of Foreign Affairs of Ukraine Dmytro Kuleba has stated that U.S. President Donald Trump's veto on defense bill has nothing to do with the assistance to Ukraine provided for in it.
"Trump's veto has nothing to do with assistance to Ukraine. The budget has been vetoed for completely different reasons. I give you a 100% guarantee that once the veto is overcome or the situation is resolved in some other way, the amount of support for Ukraine will remain the same. Moreover, I am convinced that next year the overall support of the United States for Ukraine will not just be preserved, but will be strengthened. And we will work hard to achieve this," Kuleba said on the air of Ukraine 24 TV channel.
The minister also confirmed that the U.S. defense budget provides for military support to Ukraine in the amount of $250 million.
"However, to say that Trump vetoed a law that includes support for Ukraine is to create false impression for the people," Kuleba said.
As reported, U.S. President Donald Trump has vetoed the National Defense Authorization Act (NDAA) for 2021.
The NDAA received more than two-thirds of the votes in each chamber of the Congress. This means that lawmakers are able to overcome the president's veto. They have already declared their readiness to convene an emergency session between Christmas and New Year to vote again for the 2021 defense budget. The vote in the House of Representatives is likely to take place on December 28, in the Senate – on December 29.
The NDAA for 2021 provides for the allocation of $250 million in defense assistance to Ukraine, including $75 million for lethal weapons systems.
In addition, the document contains expanded sanctions against Russia's Nord Stream 2 gas pipeline project as well as the companies and contractors involved in its construction, certification and insurance. A list of measures to prevent Russian aggression and sanctions against Turkey over the purchase of Russian S-400 air anti-aircraft missile systems are stipulated.
ol