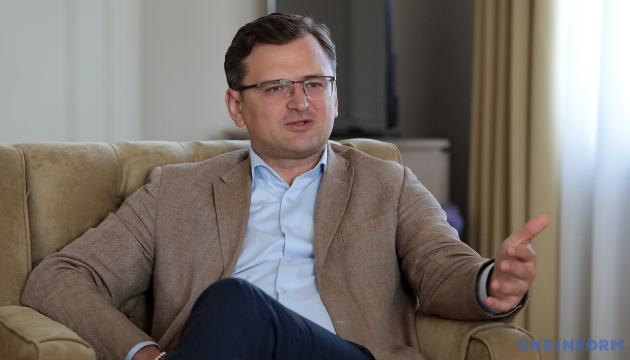 Ukraine expects greater support from US in countering Russian aggression after Biden takes office
After a new administration takes office in the United States, Ukraine expects greater support from Joe Biden's team in countering Russian aggression.
"Joe Biden is the first ever president of the United States who should not be explained what Ukraine is in the first year of his work... He knows the file very well, and so do the people around him. One cannot ignore the fact that Ukraine's topic in the U.S. domestic policy has been sensitive over the past year and a half. By the way, Ukraine went through this period with honor and a note of this fact should be also made. We hope that this fact will be properly assessed," Minister of Foreign Affairs of Ukraine Dmytro Kuleba said in an interview with the RBC-Ukraine news agency.
According to him, another important element to have an impact on Ukraine will concern the U.S. policy towards Russia.
"Of course, we will hear far fewer unrealistic ideas about 'building bridges' with Russia and that something needs to be 'reset' with Russia despite the lack of any constructive steps on its part. That is, this administration has a different approach, they have come a long way in relations with Russia, and Russia was also one of the topics of the U.S. election campaign. We heard what Joe Biden said about it. Therefore, we expect greater support in counteracting Russian aggression," the foreign minister said.
In addition, according to Kuleba, a new administration is expected to be involved more intensively in the fight against corruption and conduct of judicial reform in Ukraine.
"But here our agenda coincides, and we are ready to develop active cooperation with the United States on these tracks," the minister assured.
As reported, the US presidential election took place on November 3 this year. Democrat Joe Biden received the largest number of votes. The new president will take office on January 20, 2021.
ol