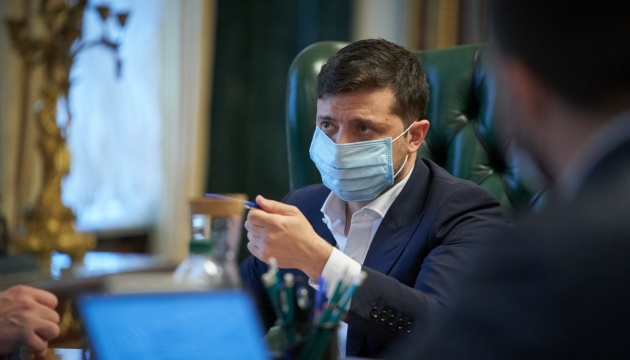 Zelensky: Ukraine must develop action plan for COVID-19 vaccination
Ukrainian President Volodymyr Zelensky has said that he is overseeing preparations for the purchase of the COVID-19 vaccine and emphasizes the importance of developing an algorithm for mass vaccination of Ukrainians.
He said this at a traditional conference call on the situation with the spread of COVID-19 and countering the pandemic, the press service of the head of state reported.
"We must be ready with a plan of action for vaccination. The state must decide who will be vaccinated first, how many patients hospitals will be able to vaccinate within a month, and most importantly - we must help medical institutions with vaccination. This is the first time such mass vaccination will be performed in the world," Zelensky said.
For his part, Prime Minister Denys Shmyhal said that the number of people infected with COVID-19 had dropped significantly over the past week. According to him, 89,322 new COVID-19 cases were registered from November 30 to December 6, compared to 96,936 cases the week before.
"Some 7,600 fewer people fell ill [last week compared to the week before]. At the same time, the number of tests is almost unchanged and varies between 280,000-290,000 tests per week," he said.
Shmyhal added that these figures had been affected by the introduction of weekend lockdown, as well as increased fines for those not wearing face coverings in public places and on public transport.
As many as 821,947 COVID-19 cases were laboratory confirmed in Ukraine as of December 7, including 8,641 new cases on December 6.
op