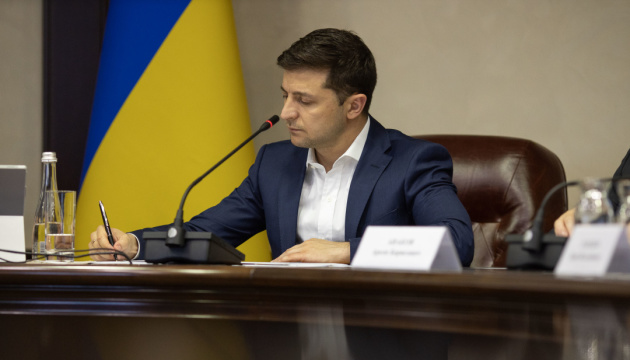 Nikolenko appointed as new spokesman of Ukrainian Foreign Ministry
Oleg Nikolenko has been appointed as a new spokesman for the Ministry of Foreign Affairs of Ukraine.
"I discovered the world of diplomacy in 2008, having won a competition for the post of attaché at the Ukrainian Embassy in Libya. Since 2011, when a civil war broke out in Libya, my task has changed. Sometimes, under extreme conditions, our embassy was engaged in the evacuation of Ukrainian citizens. I had to part with my wife and newborn son for a long year and a half. During this period, a conscious understanding of the meaning of the chosen profession came to me," the Foreign Ministry's press service quoted Nikolenko as saying.
According to him, upon returning to Kyiv, he continued to deal with North Africa and the Middle East. For the next five years, he served as a spokesman for the Permanent Mission of Ukraine to the United Nations in New York.
"While working at the UN, you find yourself in the center of world diplomacy! I consider my experience of working in a team of the Ukrainian delegation during Ukraine's two-year membership in the UN Security Council invaluable. I was engaged in active communication of our country's position on a wide range of issues, namely: conflicts in Africa and the Middle East, disarmament issues, peacekeeping operations, climate change, and sustainable development. The most responsible work for me was covering the chairmanship of Ukraine in the Security Council, when the attention of the world media outlets was riveted on our country," Nikolenko noted, adding that a new challenge has appeared in his professional life.
"I want to strengthen the press service as a modern communication tool for Ukraine's foreign policy. And I am lucky that this can be done together with the cool communication team that is working at the Foreign Ministry," Nikolenko said.
As Ukrinform reported, the former spokesperson for the Ministry of Foreign Affairs, Kateryna Zelenko, was appointed as Ukraine's ambassador to the Republic of Singapore.
ish