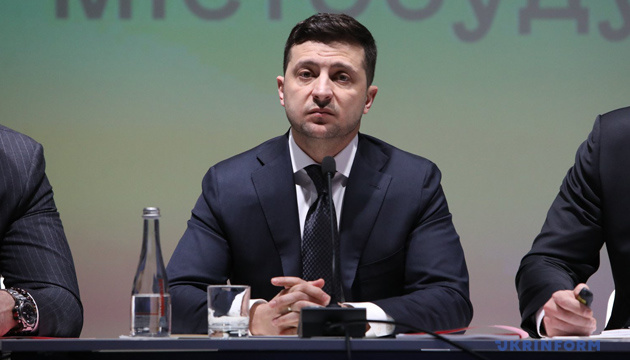 Zelensky appoints temporary heads of three regional state administrations
President of Ukraine Volodymyr Zelensky has appointed temporary acting heads of Ivano-Frankivsk, Odesa and Sumy regional state administrations, the president's press service reports.
Under decree No.492/2020, Zelensky temporarily assigned duties of the head of Ivano-Frankivsk Regional State Administration to Maria Savka.
Viacheslav Ovechkin has been appointed as acting head of Odesa Regional State Administration under decree No.493/2020.
The president also signed decree No.494/2020 to appoint Serhiy Pakholchuk as temporary head of Sumy Regional State Administration.
iy