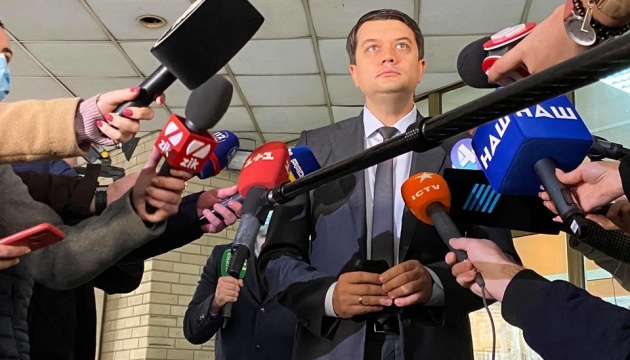 Parliament planning to consider draft state budget on Thursday
The Verkhovna Rada of Ukraine is planning consider the bill "On the State Budget of Ukraine for 2021" at first reading on Thursday, November 5.
Speaker of the Ukrainian parliament Dmytro Razumkov stated this at a meeting of the Agenda-Setting Council on November 2, an Ukrinform correspondent reports.
"This week, on Thursday, we are planning to consider the budget. I think that today there will be [a meeting of] the committee and the chairman of the committee will report on this issue. The budget committee should consider proposals on the draft law on the state budget of Ukraine for 2021 and conclusions of the Accounting Chamber as soon as possible, as well as to develop a draft resolution of the Verkhovna Rada of Ukraine on the conclusions and proposals to the draft law," the speaker said.
According to Razumkov, this week the Ukrainian parliament also intends to consider the bill on judicial reform (No.3711), the bill on "investment nannies", the bill on anti-corruption strategy, and the bill regarding parliamentary control (No.4131).