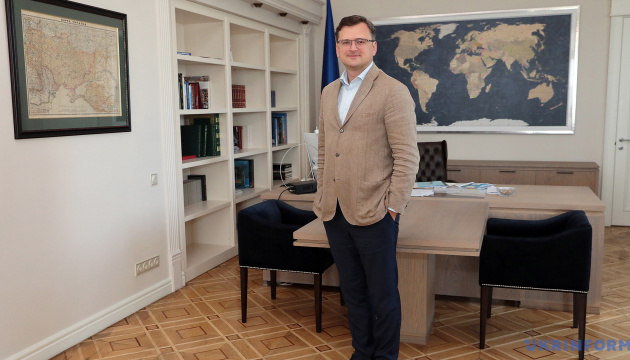 FM Kuleba: EU, Ukraine share views on combating corruption, no threats to visa-free travel
Minister of Foreign Affairs of Ukraine Dmytro Kuleba claims that Ukraine has no dispute with the EU over anti-corruption bodies, so there is no threat to visa-free travel to EU.
"There is no dispute over anti-corruption bodies, nothing threatens the visa-free travel [of Ukrainians to the EU]. There is an absolutely clear position of the President, Ukraine as a state that we are interested in the existence of strong and independent anti-corruption bodies in Ukraine. However, there has been not a single easy and calm year of their existence since those bodies were established. Ukraine and the European Union share absolutely identical views on combating corruption," Kuleba said in an interview with the BBC News Ukraine.
As reported, Viola Von Cramon, a member of the European Parliament's Committee on Foreign Affairs, said that Ukraine might lose its visa-free regime and financial assistance from the EU due to the situation around the appointment of a new head of the Specialized Anti-Corruption Prosecutor's Office.
Later, High Representative of the European Union for Foreign Affairs and Security Policy Josep Borrell stated that there was no threat of suspension of EU's visa-free regime for Ukraine as all the necessary criteria were being met.
ol