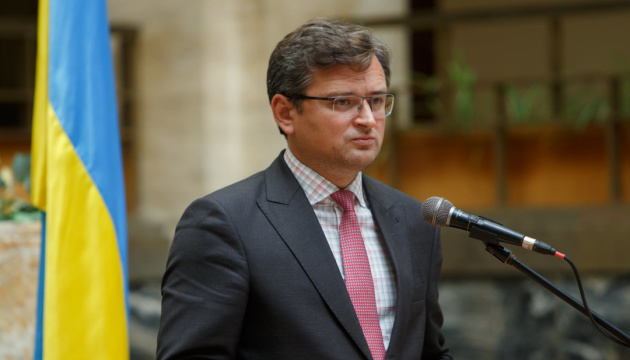 FM Kuleba: Lukashenko's 'inauguration' does not mean his recognition as President of Belarus
Lukashenko's "inauguration" does not mean his recognition as the President of Belarus, Ukrainian Foreign Minister Dmytro Kuleba stated.
"Ukraine has never interfered in the internal affairs of Belarus in any way and will always support the Belarusian people. Given the course of the election campaign in Belarus and subsequent events, today's 'inauguration' of Lukashenko does not mean his recognition as a legitimate president of Belarus," Kuleba posted on Twitter.
On September 23, pro-government Belarusian media reported that Alexander Lukashenko had taken office as President of Belarus.
As reported, protests are going on in Belarus against the rigging of the August 9 presidential election. According to official data, Alexander Lukashenko, who has ruled the country since 1994, won 80.1% of the vote, while opposition candidate Svetlana Tikhanovskaya garnered 10.1%. After that, Tikhanovskaya was forced to leave for Vilnius.
Belarusian security forces continue to use violence against demonstrators and detain protesters. According to the opposition, more than 10,000 people have been detained and several people have died since the beginning of the demonstrations.
The European Union has not recognized the results of the presidential election in Belarus and has decided to impose personal targeted sanctions on Belarusian officials involved in violence and electoral fraud.
ol