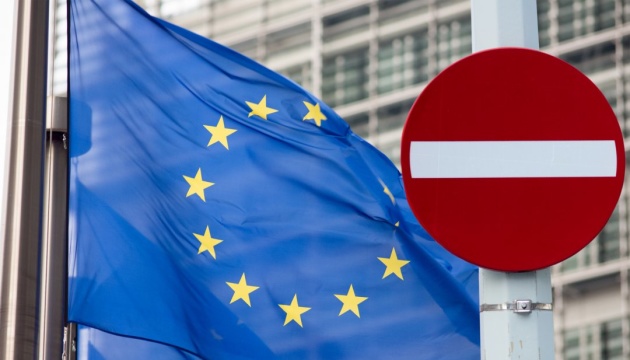 EU will prolong sanctions against Russia for aggression against Ukraine - journalist
The ambassadors of the EU member states will prolong on September 9 the restrictive measures against Russia for another six months for undermining Ukraine's territorial integrity, Radio Free Europe/Radio Liberty reporter Rikard Jozwiak has said.
"EU ambassadors will tomorrow green light the visa bans and asset freezes on 175 ppl and 44 entities that the block believes have undermined the territorial integrity of Ukraine," he wrote on Twitter.
Jozwiak added that the sanctions would be rolled over for six months as usual.
The EU imposed sanctions on Russia in March 2014 in response to the illegal annexation of Crimea and the violation of Ukraine's territorial integrity. Since then, the sanctions have been repeatedly extended and the list of persons and entities under restrictive measures has been expanded. Restrictive measures include the freezing of financial assets in EU countries and restrictions on entry into the EU by persons on the sanctions list.
op