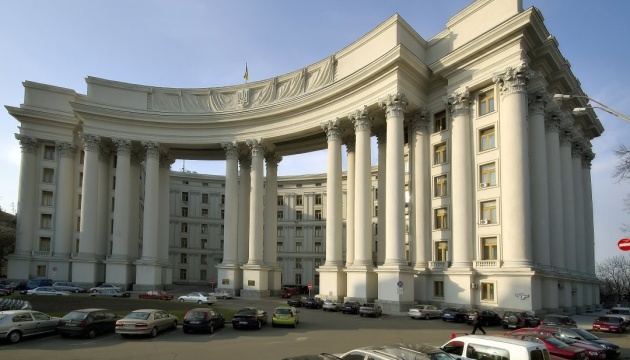 Ukraine sends a note of protest to Russia over 'humanitarian convoy' for ORDLO
The Foreign Ministry of Ukraine has sent a note of protest to the Foreign Ministry of the Russian Federation over another illegal movement of the so-called "humanitarian convoy" to the uncontrolled areas of Donetsk and Luhansk regions (ORDLO), the Ukrainian Foreign Ministry reported.
According to the Ukrainian Foreign Ministry, the "humanitarian convoy" crossed the Russian border checkpoints "Donetsk" and "Matveyev Kurgan" and the checkpoints "Izvaryne" and "Uspenka" that are closed by Ukraine. At the same time, the Russian side made it impossible for Ukrainian border guards and customs officers to carry out mandatory control procedures in line with the legislation of Ukraine and norms of international law, including bilateral international agreements.
"In view of this, a note of protest was sent to the Foreign Ministry of the Russian Federation demanding strict compliance with international obligations, including bilateral agreements, previously approved modalities of delivery of humanitarian goods. The Ukrainian side also demands that they be sent in accordance with the Ukrainian legislation and through the border checkpoints controlled by it," reads the report.
iy