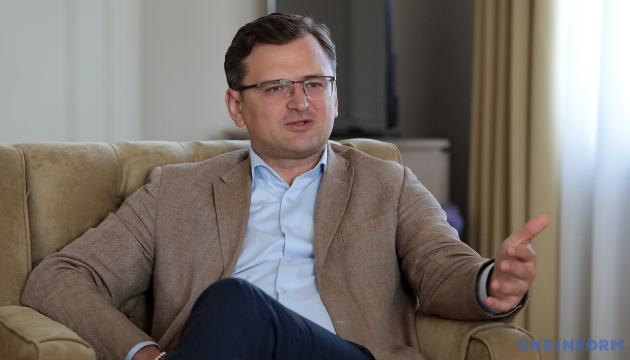 Ukraine suspends all contacts with Belarus - Kuleba
Ukraine has suspended all contacts with Belarus at the diplomatic level, according to Ukrainian Foreign Minister Dmytro Kuleba.
He said this on the Right to Power talk show on the 1+1 television channel on August 27, according to Ukrinform.
Kuleba said Ukraine had joined the EU's statement on the situation in Belarus. The resumption of contacts between the two countries will be discussed when Ukraine is sure that it will not suffer reputational losses, he said.
"As soon as the Belarusian authorities resorted to violence against peaceful protesters, I personally initiated a statement by the foreign ministries of the Lublin Triangle countries (Poland, Lithuania, Ukraine), in which we condemned the violence," Kuleba said.
After that, the Ukrainian Foreign Ministry published an explanation in which it "expressed its position in more detail." According to Kuleba, the statement says that Ukraine shares the position of the European Union.
Kuleba stressed that Ukraine had suspended relations with Belarus so far and had also taken a serious diplomatic step, which "no country has taken so far - it has recalled its ambassador for consultations."
"We are monitoring the development of the situation, and these contacts will be restored only when we make sure that they do not cause reputational, moral and ethical losses for Ukraine," Kuleba said.
Contacts between the Ukrainian and Belarusian presidents are not even being planned, he said.
Mass protests against the rigging of the results of the August 9 presidential election in Belarus have lasted for the third week. According to official figures, Alexander Lukashenko, who has ruled the country since 1994, received 80.1% of the vote, while opposition candidate Svetlana Tikhanovskaya garnered 10.1%.
op