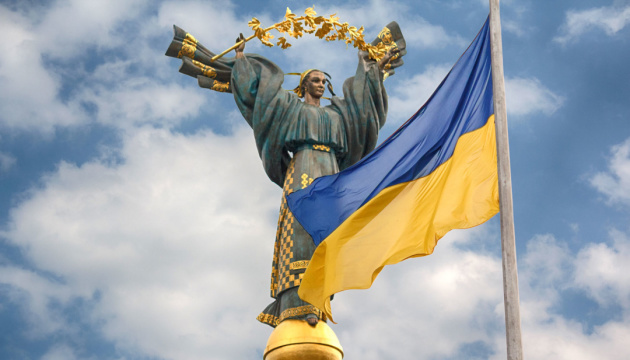 President: War should be ended before 30th anniversary of independence
President of Ukraine Volodymyr Zelensky sees the preservation of independence, the end of the war in Donbas, and the economic and geopolitical growth among the main tasks to be completed before the 30th anniversary of Ukraine's independence.
"To preserve independence, to end the war, to launch economic and geopolitical growth gaining more influence to be a global player, and to organize spectacular Independence Day celebrations in all cities of the country as we will mark the 30th anniversary of independence," Zelensky outlined the tasks for the next year in an interview with Ukraine 24 TV channel.
The President is convinced that Independence Day is the most important holiday for every Ukrainian.
"The birthday of a child is also important, I agree, but still, the birthday of Ukraine is the most important holiday," the Head of State said.
ol