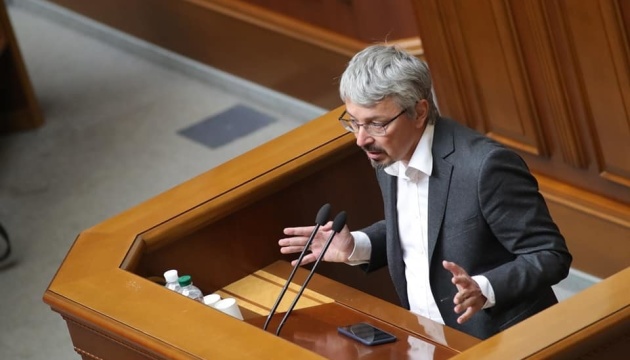 Verkhovna Rada appoints Tkachenko minister for culture and information policy
The Verkhovna Rada has adopted a resolution appointing Oleksandr Tkachenko as Ukraine's minister for culture and information policy.
A total of 263 MPs voted for the resolution at a parliament meeting on Thursday, June 4, according to an Ukrinform correspondent.
Tkachenko is a well-known media manager, producer and journalist, as well as a multiple winner of various awards in the field of top media management.
He has held the post of director general of the 1+1 Media group of channels since August 2008.
In the 2019 parliamentary elections, he was elected a people's deputy from the Servant of the People party. He quit his business and resigned as head of the media holding.
Tkachenko headed the committee on humanitarian and information policy in the Verkhovna Rada.
op