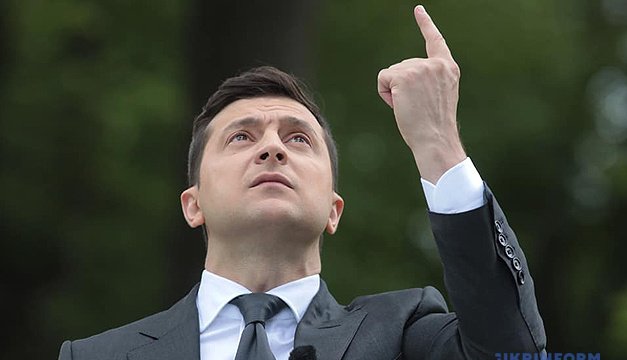 Zelensky says Ukraine can pass through all stages of quarantine-exit in a month
President Volodymyr Zelensky has stated that Ukraine will be able to pass through all stages of the coronavirus quarantine-exit in a month.
He said this at a press conference on his first year in office in Kyiv on Wednesday, an Ukrinform correspondent reported.
"I think that everything will calm down in a month. I believe we will be able to exit all stages [of quarantine]," Zelensky said.
He noted that this would be possible if there is no second wave of the COVID-19 pandemic. "We have passed through the first wave, I'm sure of it," Zelensky added.
According to him, preventing a second outbreak of coronavirus infection is not only an issue for the state, but also a task for local authorities. "Everything here depends not only on the state, because everything works in our country, but also a little bit from the local authorities," the president said.
iy