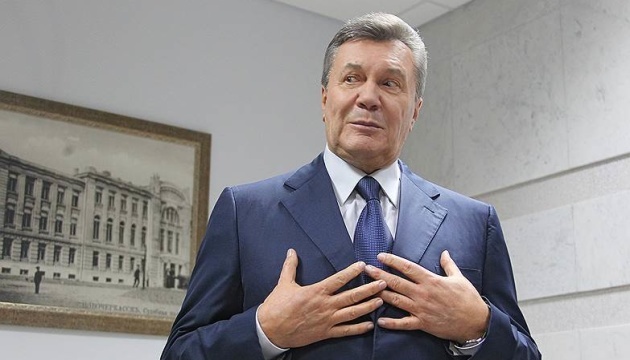 The fates of Ukrainian runaway officials
VIP runaways from Ukraine receive Russian citizenship, breed buffaloes and disperse rallies
The most famous film of an aristocratic Russian imperial emigrant at the end of the 20th century is "General Chernota" who runs in his underwear at night in Paris, looking for compatriots from whom he could get money. A brave cavalryman, who lost thousands of souls in a civil war when he went abroad, earns a little by selling paper Red Army soldiers and spends what he earned on cockroach races...
Emigration is always a tragedy. Especially when in your homeland you had money and status, estates and servants, power and subjects. And in the country where you were forced to flee later, your status was respected, everyone relied on you. At first, you thought that they would give you money and an army, restore your power by force, but you became nobody and interest in you faded, and no one needs your "salvation committees." And you have to start almost from scratch as a stranger in a strange land.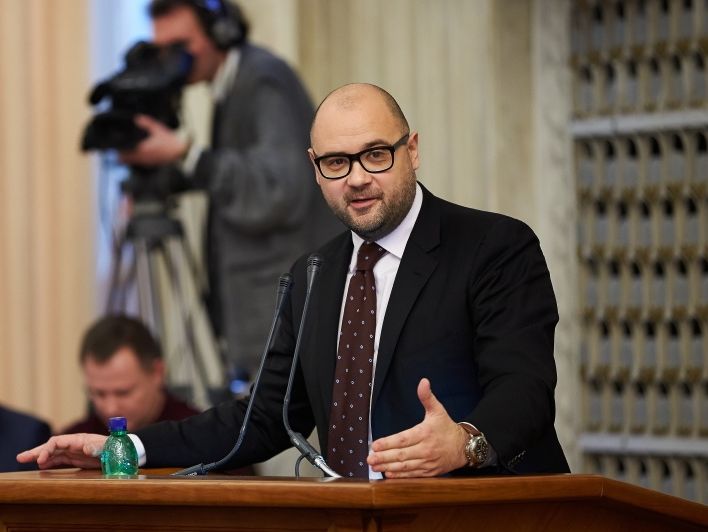 Thoughts about the latest "aristocratic" emigration were prompted by the news that another former Ukrainian citizen - not an ordinary one - former Regions Party deputy Dmytro Sviatash, who is suspected of stealing a billion hryvnias from UkrSibbank, fled to Russia and has already received Russian citizenship.
What number official? And how do they all live there? Do they dream of celebrations in the Ukraina Palace, limousines and foreign visits? Bankova and Hrushevskoho Streets? Golden loaves and bookkeeping from secret ledgers? Do they feel like Russians, or are they still "Little Russians"?
Let us recall, almost at random, some of the new Russian settlers.
1. Viktor Yanukovych is the most famous fugitive who hastily left Ukraine in February 2014. According to the Meduza online news site, he lives in the Moscow region, in the suburb of Bakovka, Odintsovo, at 11 Parkovaya Alleya Street. The land plot belongs to the Federal State Institution "Rusichi Country House of Receptions" of the Russian Interior Ministry. At this place is the dacha of former Marshal of the Soviet Union Semyon Budyonny.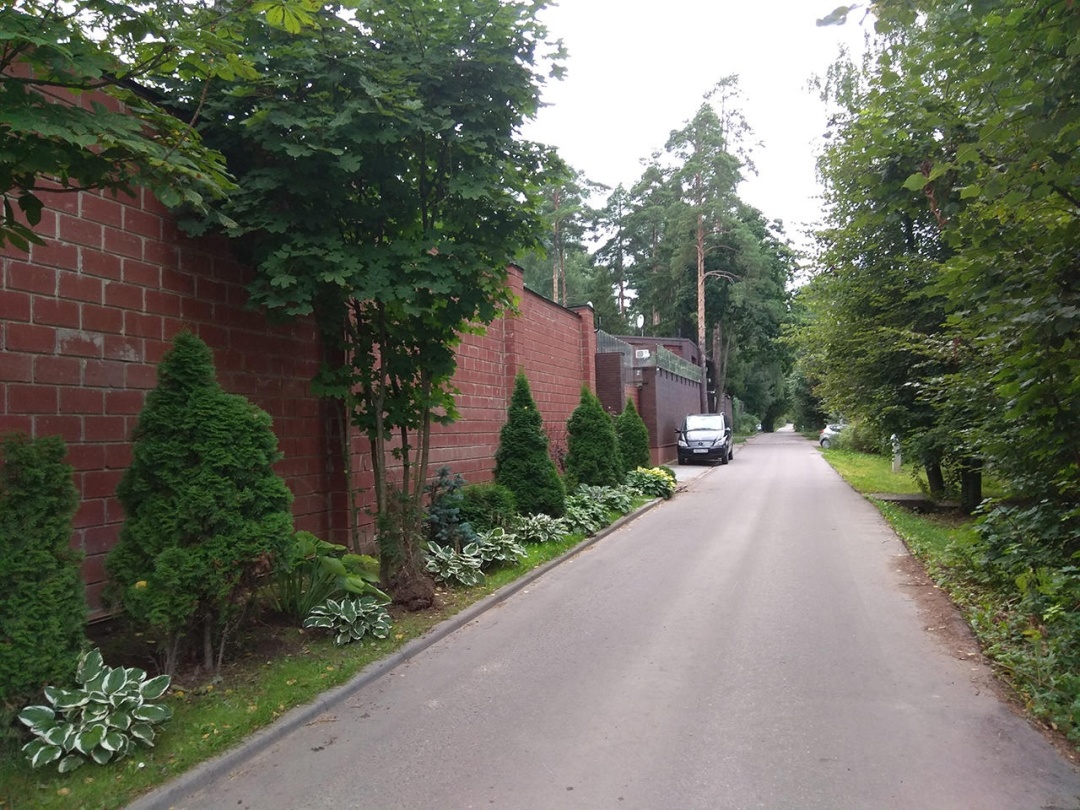 Photo: Meduza
According to media reports, Yanukovych still has a passion for animal care and his family now owns a buffalo farm.
The runaway president is offended by everyone – by the Russian leadership: "They played fast and loose with me" and by EU politicians: "For many years ... I have been writing letters to them. I have never received an answer." And, of course, he is offended by Ukrainians who do not see the possibility of his coming back to Ukraine.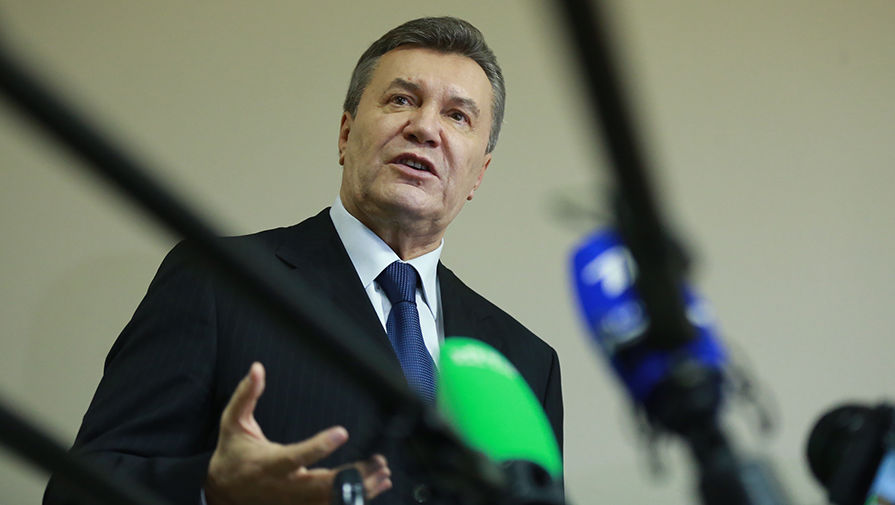 Yanukovych said at a press conference in Moscow in 2019 that he was "moving freely in Russia." At the same time, he could not answer on what legal basis he stays in Russia. Russian presidential press secretary Dmitry Peskov also could not answer that question: "The question is interesting, I need to specify," he said.
The anti-corruption organization Transparency International, citing its own data, did not rule out that the former Ukrainian president had received Russian citizenship.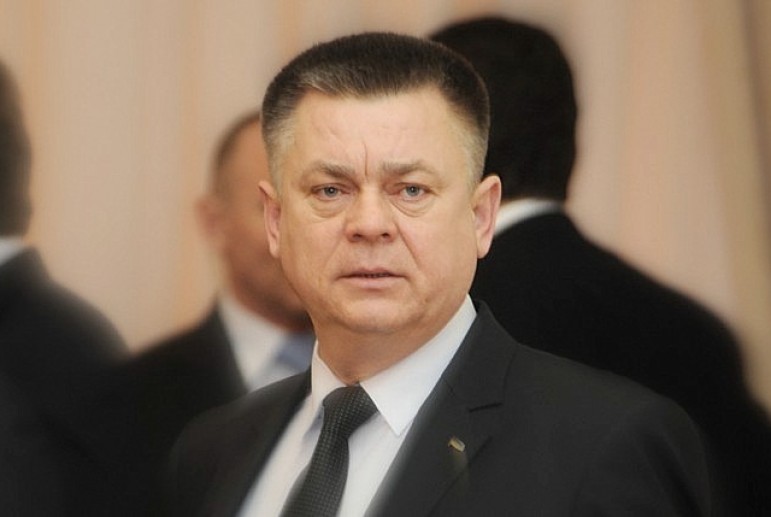 Photo: kmu.gov.ua
2. Pavlo Lebedev is the former defense minister (2012-1014). He fled Ukraine in February 2014.
He probably now lives in Russia-occupied Crimea. He was present in the Kremlin at a meeting on the occasion of the "acceptance" of Crimea into Russia. In October 2015, the SBU declared Lebedev wanted on suspicion of abuse of power, obstruction of a peaceful assembly, and premeditated murder. He found himself in the status of a wedding general as vice president of the coordinating council of the Russian Union of Industrialists and Entrepreneurs in the Southern Federal District of Russia. According to media reports, his business in mainland Ukraine continues to develop.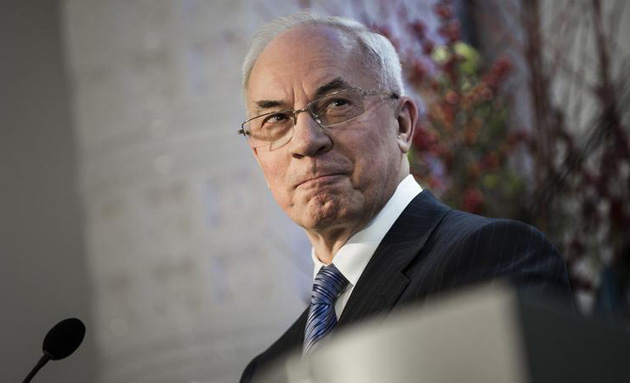 3. Mykola Azarov, Ukraine's former prime minister, said he had lived in Russia since fleeing Ukraine in the spring of 2014. At what cost? While answering this question, he said once: "for the savings that I still have" and later he added: "I go to the church porch, take off my cap and collect money."
According to media reports, Azarov leased almost 50 ares of land in the village of Petrovo-Dalneye for "the money collected at the church porch." The land plot is owned by the Russian Federation and was managed by the Rublevo-Uspensky Health Complex of the Administrative Directorate of the Russian President until the end of 2014. It is not clear how much Azarov pays for it, or whether he pays anything at all.
Earlier, Azarov admitted that he had been granted political refugee status on the personal instructions of Vladimir Putin.
At the beginning of his emigration, he announced the creation of the "Committee for the Salvation of Ukraine."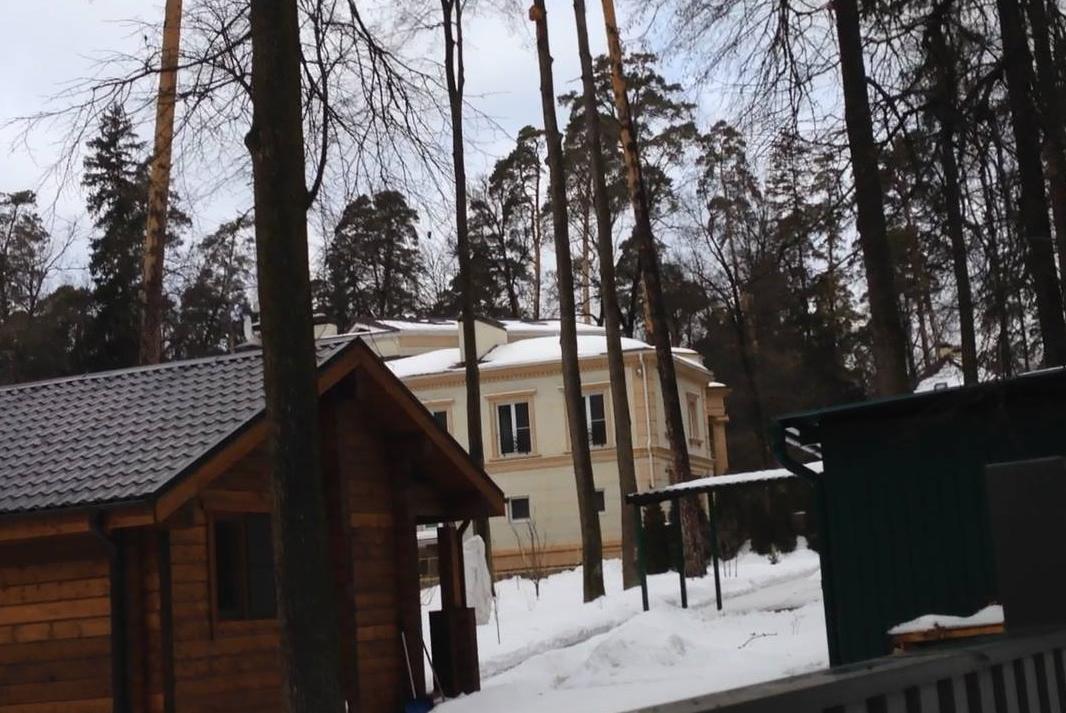 It is also known that in 2014, Azarov's wife bought a 15-are land plot and a house with an area of 1,100 square meters in the immediate vicinity. Similar land plots and houses in Petrovo-Dalneye cost about 370 million rubles. But this is not all the real estate of the Azarov family in Rublevka. In the same year, Lilia Azarova, the daughter-in-law of the former prime minister and the wife of Mykola Azarov's son Oleksiy, became the owner of a 99-are land plot and a house in the village of Zhukovka. In Ukraine, the latter is a suspect in a criminal case on bribery. A land plot with the same area with a mansion in Zhukovka now costs $18,967,833.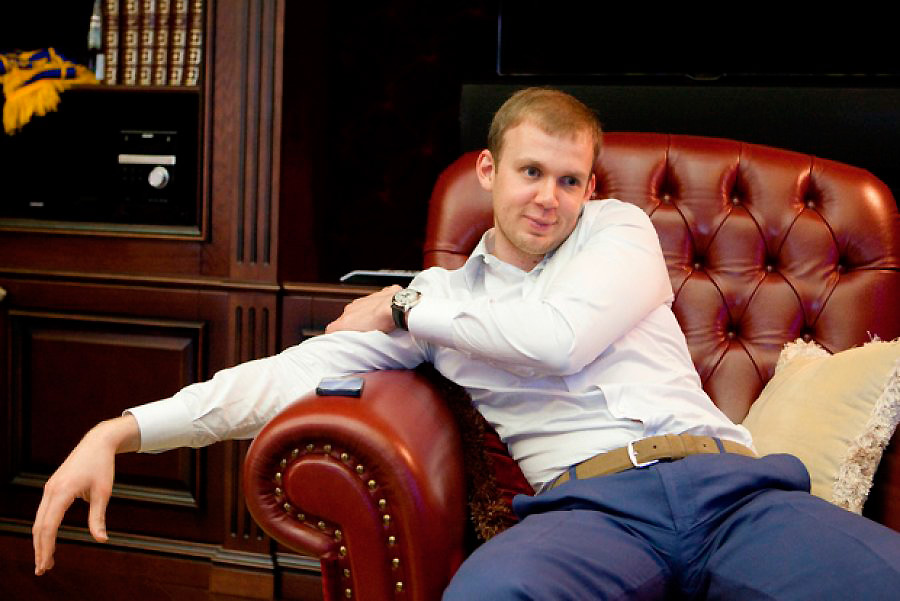 4. Serhiy Kurchenko. Oligarch Serhiy Kurchenko, who is close to the family of ex-president Yanukovych, has also been hiding in Russia since 2014. He also lives in Rublevka and has a house close to that of Azarov's daughter-in-law. The businessman received real estate from his uncle Heorhiy Kostenko.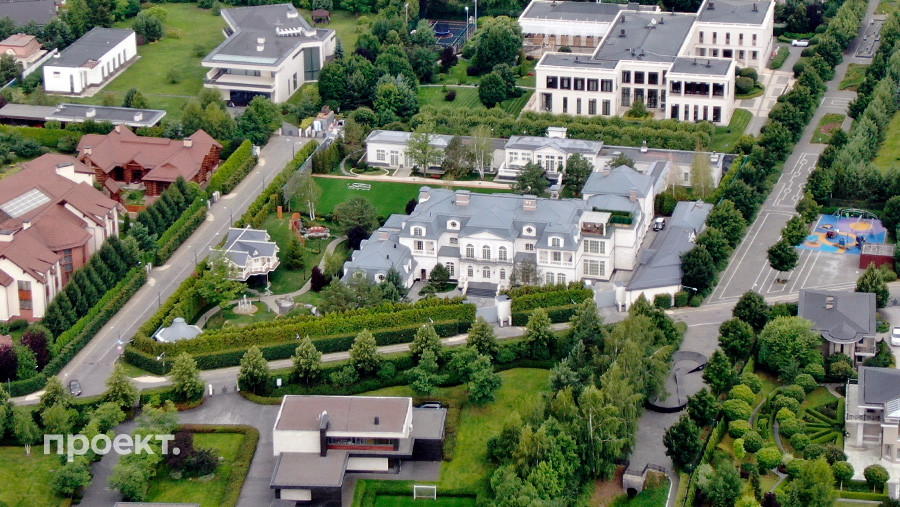 Interestingly, Kurchenko's house is quite large. It is equipped with elevators, a tasting room, a wine cellar, a music lounge, a swimming pool with spa area, gyms, six bathrooms, and a home theater system.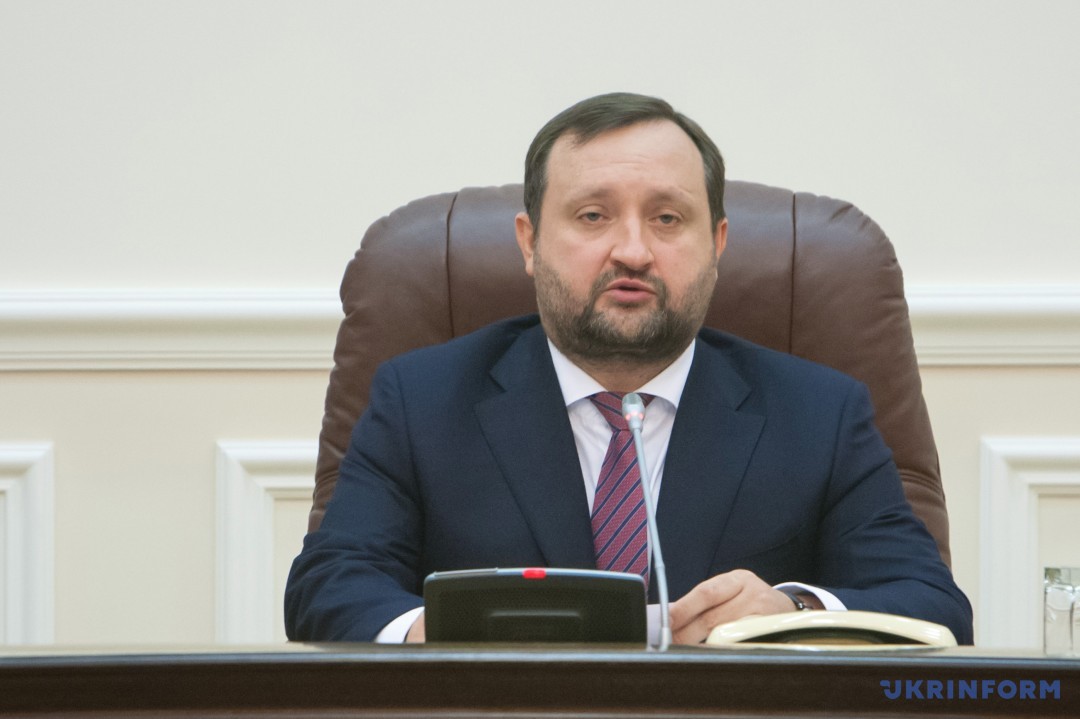 5. Serhiy Arbuzov served as Ukraine's first deputy prime minister under Yanukovych and Ukraine's acting prime minister until February 27, 2014. After the events on the Maidan, he also fled to Russia. In Moscow, he headed the Center for Research of Economic and Socio-Cultural Development of the CIS Countries, Central and Eastern Europe. Arbuzov's profile on the center's website states that he is a citizen of Ukraine.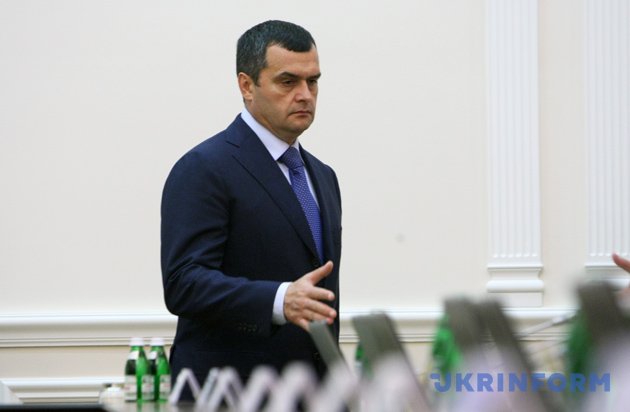 6. Vitaliy Zakharchenko is the former interior minister of Ukraine (2012-2014), involved in mass shootings on the Maidan. He received a Russian passport and Russian citizenship. He stated this in Russia-annexed Sevastopol in January 2015.
After his escape, Zakharchenko openly operated in the so-called self-proclaimed "republics" of Donbas. In Sevastopol, he opened his so-called charitable foundation "South-East," which he heads. The foundation supports runaway former Berkut riot police officers, many of whom have been prosecuted in Ukraine, and is glorifying the Berkut special police unit under Yanukovych.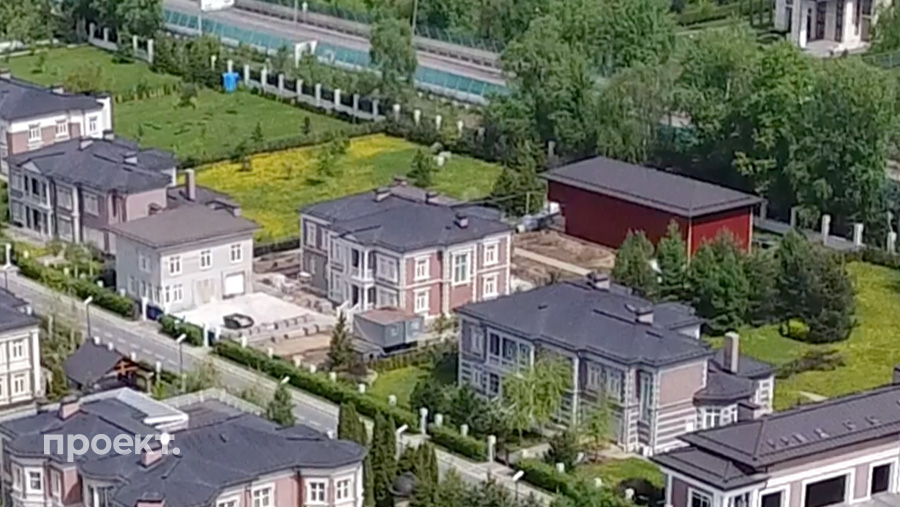 It is also known that the former Ukrainian interior minister owned real estate in Rublevka. Together with his wife Liudmyla, he bought a land plot of 40 ares and a house of 660 square meters at the Parkville cottage village in Zhukovka (the couple divorced last August and, according to documents, only Lidumyla remained the owner). Land plots and houses of approximately the same area are now sold there at a price of 161 million rubles to 365 million rubles (from $2,544,851 to $5,769,382).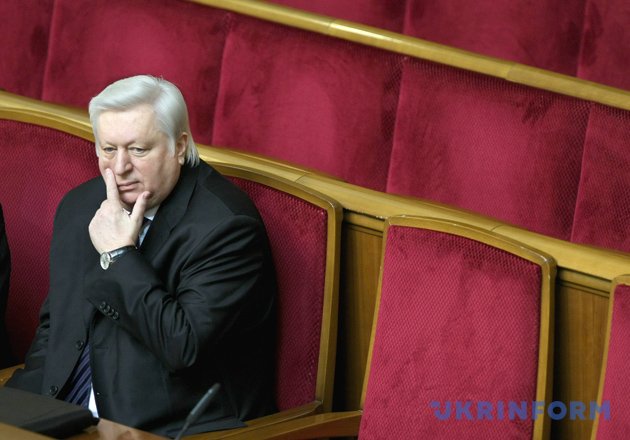 7. Viktor Pshonka served as Ukraine's prosecutor general in 2010-2014. He fled Ukraine in February 2014. Media reports said he had received Russian citizenship.
In 2016, the family of the former prosecutor general moved their jewelry business from the city of Kramatorsk, the Donetsk region, to Russia-annexed Crimea.
The ex-prosecutor has not actually appeared in public since his escape.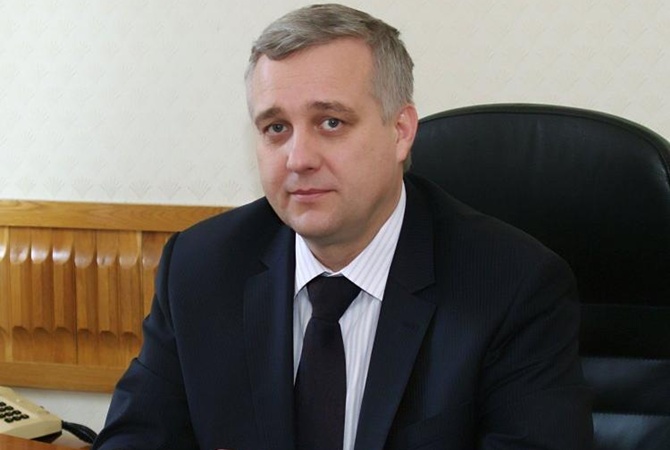 8. Oleksandr Yakymenko - chief of the Security Service of Ukraine in 2013-2014.
The exact location of his whereabouts is currently unknown. Earlier, media reports said that after the events on the Maidan, Yakymenko first moved to Crimea and then allegedly worked in the Federal Security Service of Russia.
According to the Security Service of Ukraine, Yakymenko stays in the Autonomous Republic of Crimea temporarily occupied by the Russian Federation and in the Russian Federation. At the same time, by a letter dated September 15, 2017, the Russian Prosecutor General's Office refused to detain and extradite Yakymenko to Ukraine.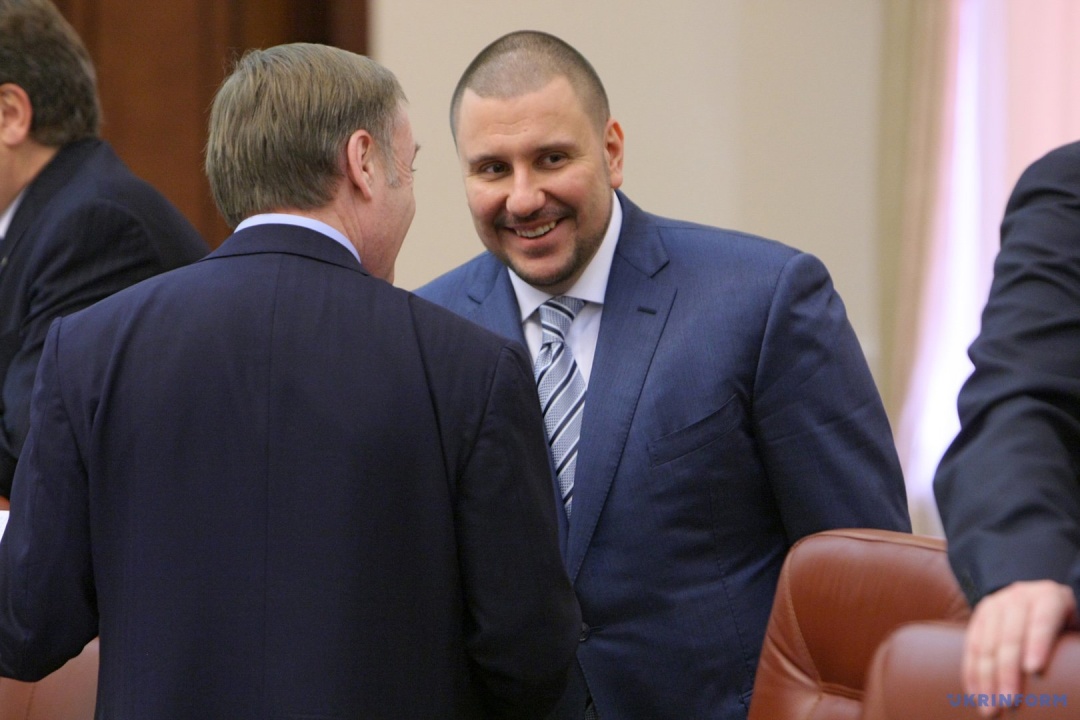 9. Oleksandr Klymenko worked as Ukraine's minister of revenues and duties from December 2012 to February 2014. In late February 2014, he and his family fled Ukraine and moved to Russia. According to the SBU, since 2014, he has lived in Moscow (Russia), where he bought luxury housing on Tverskaya Street, and has also temporarily stayed in Rostov-on-Don, Sochi and in Russia-occupied Yalta.
According to Klymenko himself, in the last few months (2015) he received an MBA (the Executive MBA diploma at the Higher School of Economics under the program "Strategic Management amid Change"), and also launched a project entitled "Restoration of Donbas."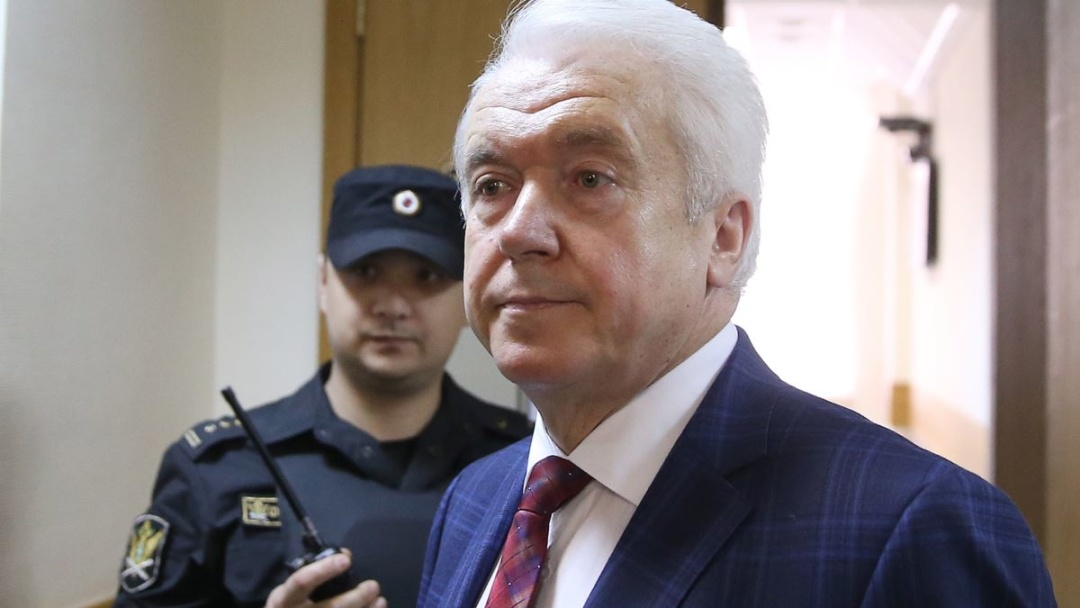 10. Volodymyr Oliynyk is a people's deputy of Ukraine of the 5th, 6th, 7th convocations, former mayor of Cherkasy, member of the Communist Party and a former Regions Party deputy. After Viktor Yanukovych's disappearance, Oliynyk did not appear at the Verkhovna Rada for about two months. He later admitted that he was in Russia. Then he moved to Yalta.
According to the former MP, he plans to return to Kyiv after "all judges are dismissed according to the lustration law."
He still dreams of a future political career in Ukraine. In the latest elections, he ran as a candidate for the presidency of Ukraine from Azarov's "Salvation Committee."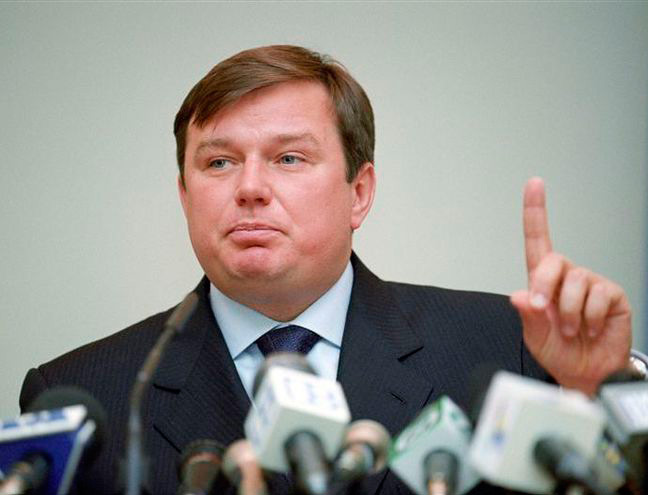 11. Ihor Bakai is a former Ukrainian politician and oligarch. Under President Leonid Kuchma, he headed Naftogaz of Ukraine, the State Committee for Water Management, and the State Affairs Department. After the Orange Revolution, he fled with his family to Russia where he received citizenship in 2005.
The "refugee" seemed to be well established in Russia. In 2012, he bought large agricultural lands in the Yaroslavl region.
However, in October 2017, Bakai was detained in Moscow on charges of embezzling $12 million. It also emerged that the arbitration court of the Moscow region had declared Bakai bankrupt.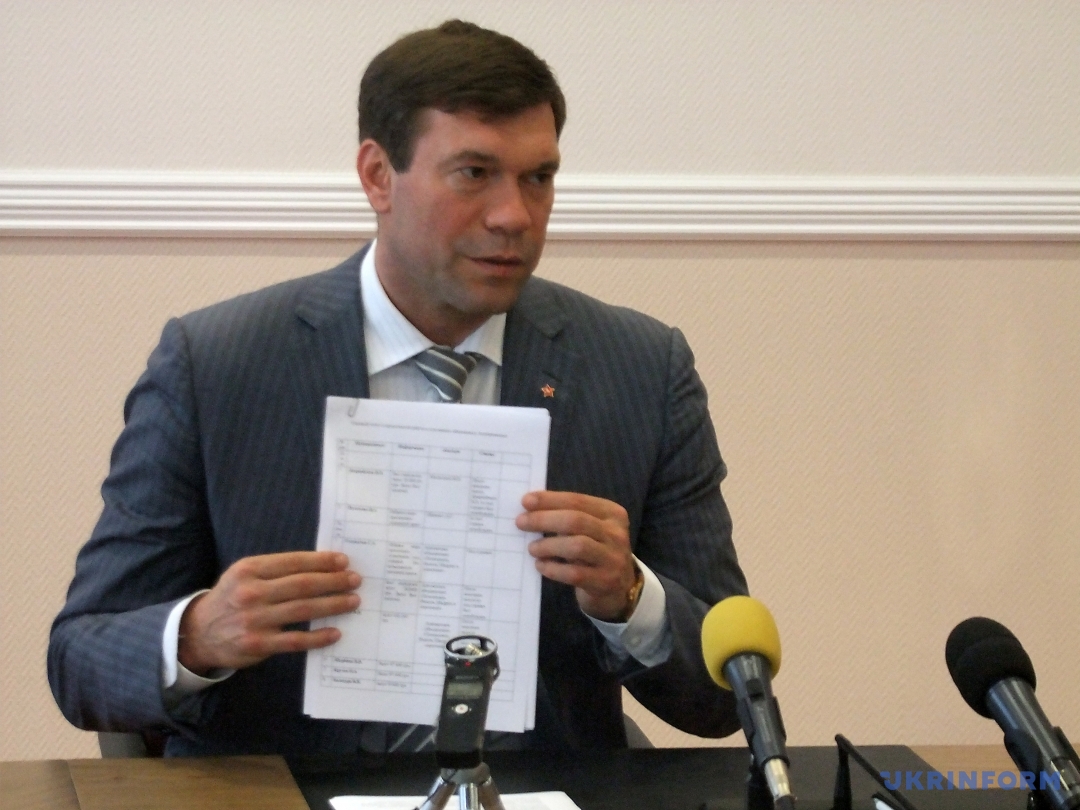 12. Oleh Tsariov is a former people's deputy of Ukraine. He is hiding from the investigation in Russia-annexed Crimea. He is often seen in Yalta, walking a dog. He appears on Russian TV channels and actively criticizes the Ukrainian authorities on social media.
However, not everything is so good in his life. The occupying authorities in Crimea took away his business. That is why Tsariov stated that he "now asks all his friends and acquaintances to abandon investment projects in Crimea." Tsariov said that according to agreements with the Russian authorities of Crimea, his family's firms were to develop leased sanatoriums and have already invested more than ten million rubles in them. But in the end, the Crimean government terminated all six agreements, according to the former people's deputy.
However, in 2019, Tsariov became the owner of the Dnepr and KhIITovets sanatoriums in Alushta. He paid 160 million rubles for both sanatoriums.
13. Mykola Rudkovsky is a former MP, Ukraine's former transport minister.
In September 2018, he was detained in the Russian Federation. He was accused of attacking the Russian Embassy in Kyiv in 2014. In particular, according to the Russian investigation, in June 2014, Rudkovsky, as a member of the Verkhovna Rada, "together with unidentified persons among the activists of the Right Sector organization, whose activities are banned in Russia, took part in the attack on the Russian Embassy in Kyiv." On December 9, 2019, Rudkovsky was sentenced to two years of imprisonment in a general-security penal colony.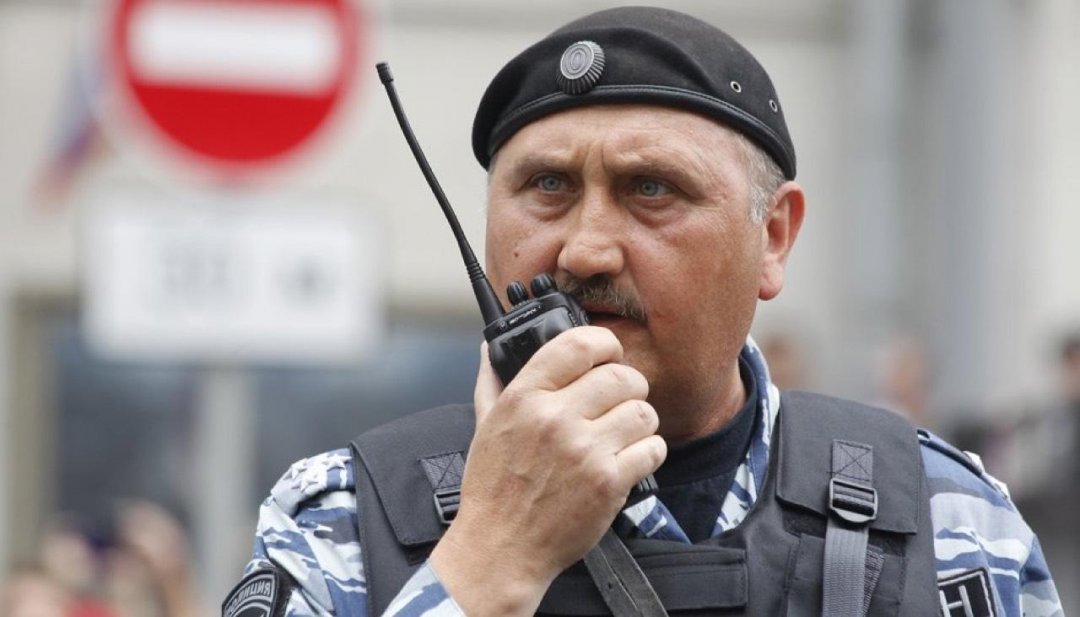 14. Serhiy Kusiuk is a former commander of the Berkut special police unit. He is a suspect in the Maidan shootings case. In November 2013, he and his subordinates dispersed students in Kyiv. He fled to Russia after the Revolution of Dignity. There he began to serve in the National Guard of Russia and was repeatedly spotted at anti-corruption rallies, which are ruthlessly suppressed in Russia.
During the dispersal of protesters at a rally in Moscow on August 3, 2019, he was identified by Russian journalist Ilya Azar. In June 2017, journalists from the Russian TV channel Dozhd spotted him on Russia Day, when security forces dispersed protesters.
* * *
The list can be expanded. Not all of the fugitives, former high-ranking and low-ranking bosses, are so scandalously known that the media wrote about their current life and wealth. The fates of many were lost "in the vastness" of Russia. Those who were among the welcome guests of Russian propaganda yesterday are almost forgotten today. Their political career is over. Their return to Ukraine is impossible. That's why they choose Russian citizenship one after another, maybe, their grandchildren will turn out to be indigenous Russians.
Mariana Rabcheniuk, Yevhen Roshchyn. Kyiv