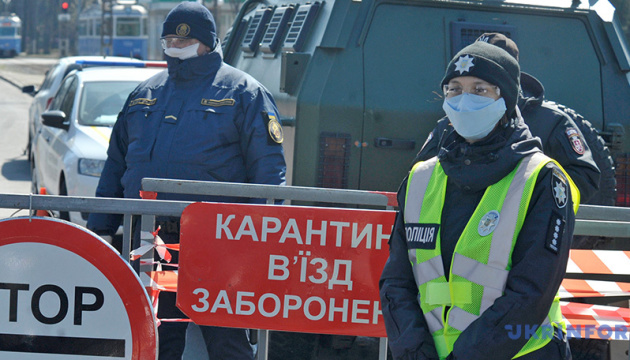 Ukraine's government approves new restrictive measures to stop coronavirus spread
The Cabinet of Ministers of Ukraine has approved new restrictive measures to prevent the spread of coronavirus.
At an extraordinary meeting on April 2, the Government approved updated Resolution No. 211 "On prevention of the spread of COVID-19 acute respiratory disease caused by the SARS-CoV-2 coronavirus in Ukraine" with further finalization, according to the Government portal.
According to the adopted changes, till the end of the quarantine period the ban applies to the following activities:
• from April 6, stay in public places without a facemask or a respirator;
• from April 6, a grouping of more than two persons (except for exigencies of work and accompanying children);
• stay in public places of persons under 14 years of age without parents;
• visiting parks, public gardens, recreation areas, forest park and coastal areas (except for pets walking with one person and in case of emergency);
• visiting sports and playgrounds;
• visiting palliative care, social protection, social services institutions and establishments;
• being on the streets without ID cards, etc.
Moreover, the regulation also lays down rules for home isolation and observation. The self-isolation regime is monitored by the police, the military, the National Guard, employees of public institutions of the Ministry of Health, etc.
The Resolution comes into force after its publication in the official print edition.